Things
The London 2008 Book
Yes it took me two years to upload it, BUT IT'S HERE NOW:


CLICK ON THIS
How they find us…
If you care who looks at the site, or how they find us, look here: WOMP
The Ultimate Record of Newcastle in 2007
This is what you've all been waiting for…. Ta Daaaaaa!
The Saint King's Photo Album
These are some good apples (pictured). Fill your eyes with the pictures!
Claw Justice
The tale (tail?) of a vengeful cat on the prowl. It's the blockbusting thriller of the decade!
Mr Smith and the Drill

An exciting new children's book. Look at it now or die in great pain!
CII Ltd.

A new multinational conglomerate is taking over.
Find out more about why you should love (hate) ((loins)) them!
Clifford
A legendary old git avenging bus users everywhere. It's Clifford!
The Gallery
Not quite up to Tony Hart's standards but take a li'l look at the
GALLERY!
Noocassle
We went there and stuff like this happened…
The Office
I thought this would be a nice place to keep all our old-skool gangsta things, like writings and thoughts and things. We can have this page shown on the top next to "about" and then
have
the
other
things
linked
from
it
like
this
It'll be tremendous. We could even link to
Old Constantlyfalling websites (Sorry no can do at the min, i seem to have lost them all! – KEV)
So there.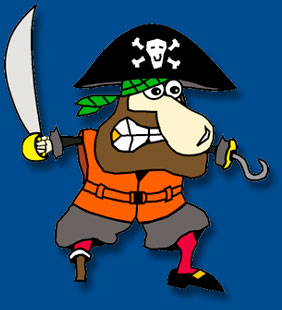 "Ha HAR!"