During lockdown many of us have taken up new hobbies, many of us have refined existing ones and some of us have just tried to get through it without murdering everyone in close proximity due to extreme cabin fever.
In our house the conservatory has become the kids 'art & craft studio', by which I mean its the easiest room to hose down when all the paint and play dough is finished with. Its also where the kids love of doodling and colouring has been honed throughout lockdown. Last week I decided to clear up the massive pile (about 2 reams of papers worth) of doodles, drawings and scribbles that have amassed in the box that has pens and stuff in. It was long overdue.
Most of it went in the bin, I saved the choice articles, the pictures which showed real flare and effort, but in going through the pile I rediscovered some gems from not only the kids but me and Sarah too. This week I present to you… Dr. Lips.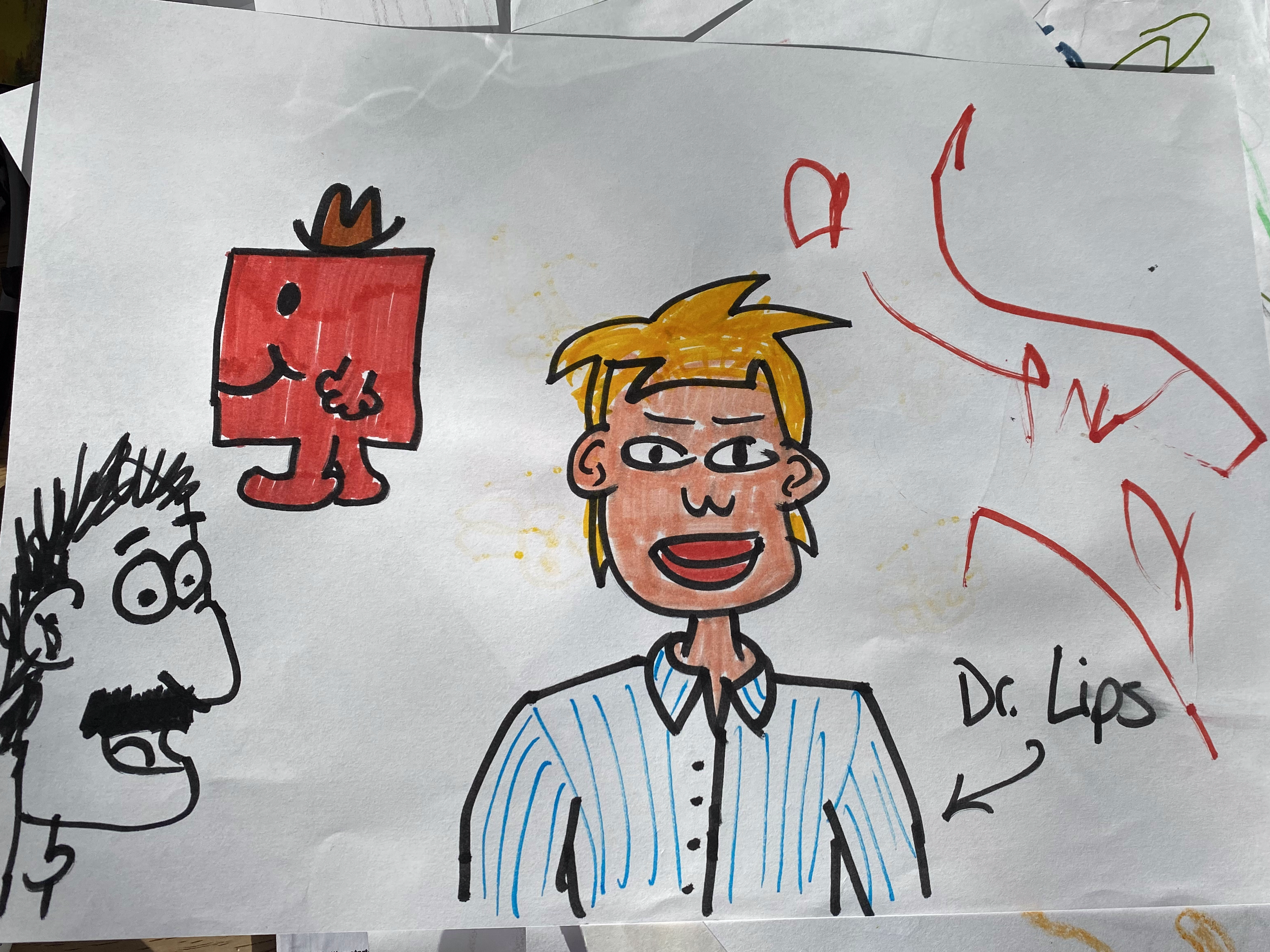 I have a vague memory of drawing Dr. Lips, but I have no idea of his backstory. I also have no idea why he's hanging out with Mr Strong and one of the Chuckle Brothers.
Do you know Dr. Lips? Perhaps you met him in an Aldi carpark once? Maybe he checked you over that time you though you had herpes? Let us know in the comments.