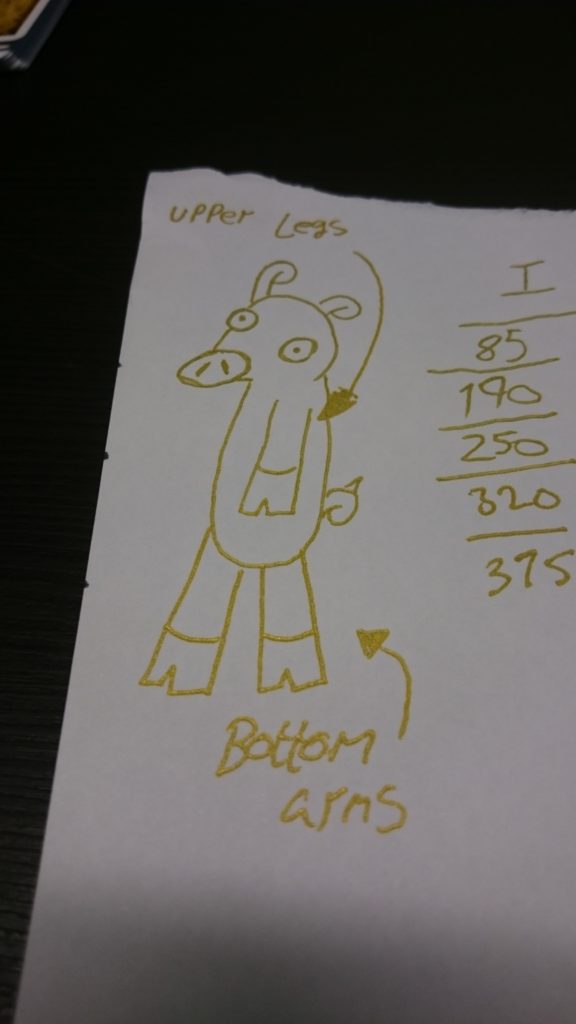 How many legs does a pig have?
If you answered 'four' you are wrong.
How many arms does a pig have?
If you answered 'none' you are wrong.
After a recent night of board game fun with my fake adopted family, Reuben took some time out between rounds to draw another of his award-winning designs. The fact that he can crank these out for fun whenever he wants emits equal levels of pride and jealously from my insides. He originally drew the pig with no legs. After a discussion with the rest of the table, it was decided that pigs do not have four legs in total. They have two upper legs and two bottom arms. That is how it is now and will forever continue to be, and anyone who says otherwise does not have the same high level of anatomical knowledge that we do.