You might think that our humble home town of Garforth has a very low key history that starts with coal mining and ends with the time Tesco moved into the old Safeway's. The people living there might have enjoyed listening to music but it has no famous musicians. Nearby Kippax can claim The Music as their own local band, but Garforth remains quiet. There is absolutely no way it could have played a role in the Eurodance scene of the mid-1990s.
Well, I am about to blow that idea right out of the water, because it turns out that Garforth played a very central role in mid-90s rave music. It happened right next to the Old George. Don't believe me? I will explain. Let's talk about N-Trance. (And if you don't want to talk about N-Trance, that's a shame, because we're going to.)
In 1995 N-Trance released their biggest hit single, Set You Free, a banging rave/trance/Eurodance number (nobody knows the difference between them so take your pick) with an acoustic piano riff (all those songs had acoustic piano riffs) and thunderstorm sound effects.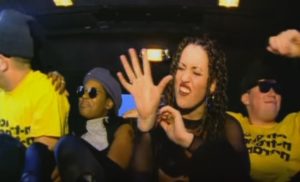 The video to this song features the four of them in and out of a limo, raving it up in typical rave style with baggy t-shirts and wearing sunglasses after dark. Now, it's reasonably well-known that the video was shot in the north of England: N-Trance are a bunch of Mancs and they filmed some of it in front of a fireworks display on bonfire night in York. And to prove it, look, here's an N-Trancer throwing shapes in front of Clifford's Tower.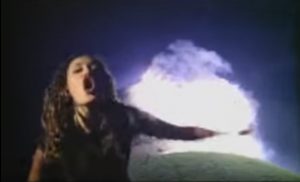 But where does the rest of the video take place? Some of it is shot at a gig. Other bits show the N-Trancemobile speeding around the countryside with one or more members of the band busting moves while poking out of the sunroof. Some of those shots appear to have been filmed around dusk on a misty winter's day on a dual carriageway.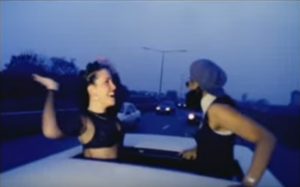 What does this have to do with anything? It's just a car driving down a road, isn't it?
The answer to that is no. Absolutely not. Maybe to you it's just a car driving down a road. But I have been knighted for my intimate knowledge of roads, and fêtes are held up and down the country in my honour to recognise my immense achievements in this important field. So if there's a car driving down a dual carriageway as night draws in, that road will not remain anonymous for long. I am the oracle. I see all.
I had a feeling I recognised it as soon as I saw it, and that was before the clincher. Two minutes and nineteen seconds into the video there is a row of terraced houses in the background.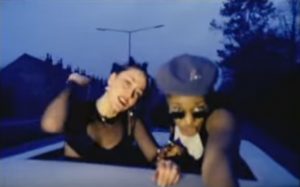 I know those houses. I know them and you know them too. That's Hawthorn Terrace on Selby Road just opposite the Old George.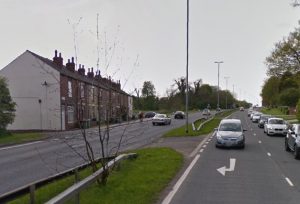 The evidence is irrefutable. Just look at the chimney pots, unchanged since N-Trance's rolling rave came thumping past on its final approach to the Garforth Bridge Roundabout.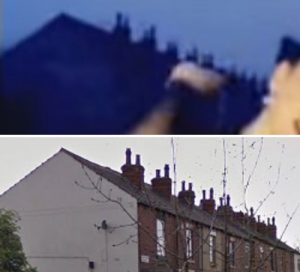 So there you have it. Now we have the proof. One evening in November 1995, N-Trance drove down Swillington Common with their heads sticking out of the top of a white stretch limo, filming the video to one of the biggest selling rave tracks of the decade. (If you watch it a bit longer, they come off the roundabout and carry on towards Selby, so they presumably continued raving past the Gaping Goose, the Spar and the Crusader too, spreading their piano riff and synth beats across the whole town.)
When it came to promoting rave to the people, when it came to taking the sound of their whole movement and capturing it on film, they went straight to one very special place in West Yorkshire.
Let the history books show our home town's rightful place at the heart of modern music. Garforth: the home of rave.