We all know how wonderful it is to lay one's eyes on a beautiful prospect. It can be a true balm for the soul. (Those of us with five or more pairs of eyes presumably get even more from the experience.)
As an avid looker at lovely things of every description, you can imagine my excitement when I came across this sign, promising riches beyond imagining.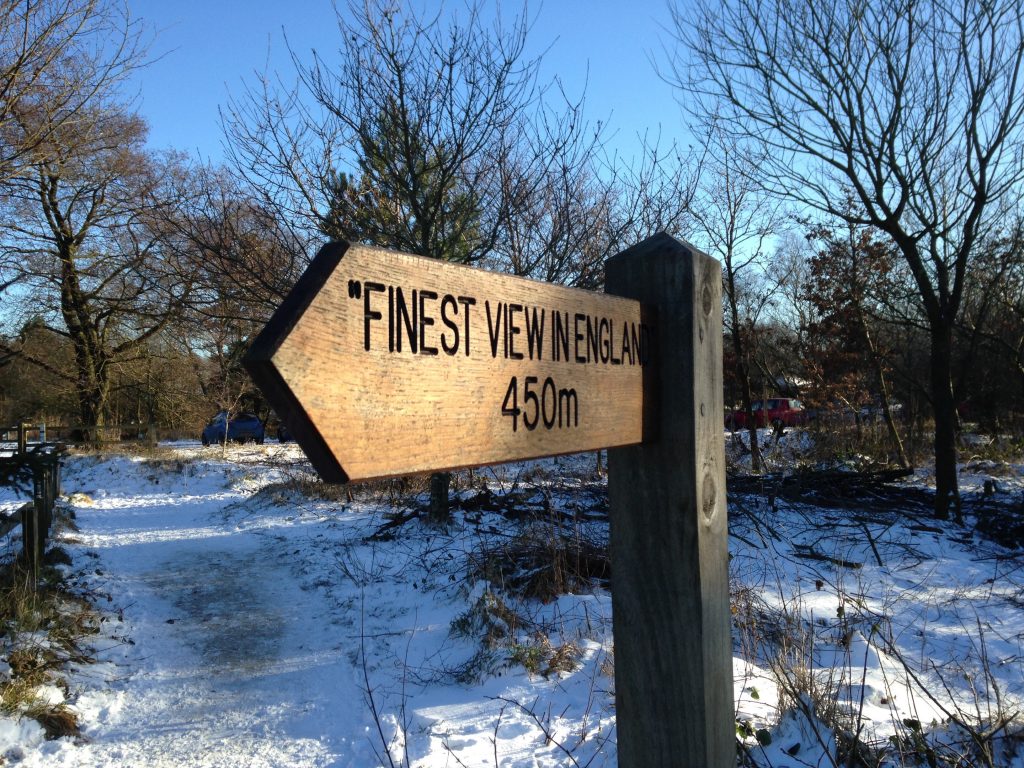 I was, of course, hoping for something truly breathtaking, like a city of dazzling bejewelled exotic domes and turrets glittering in the desert sun, or my own face hewn from solid rock in a rugged depiction occupying the whole side of a mountain. What I actually got, 450 metres later, was some countryside with some trees and that.
To say I was disappointed would barely hint at the extent to which this grand promise went unfulfilled. But I'm determined nobody else should suffer the same fate, so I am having the field boundaries adjusted across the whole of the parish so that, in future, others gazing upon the allegedly fine view see my face depicted therein, and they will know that they really have seen the finest view England has to offer.
You're welcome.