Christmas is nearly here. The season of eating a bit too much and feeling very full all day and still somehow continuing to eat Celebrations all afternoon. The season of Many Desserts.
This is the Christmas Dessert War. Pick a side and choose your favourite. Only one can survive*.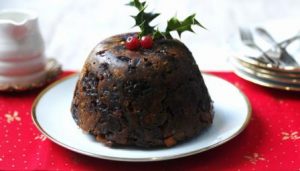 The candidates are:
Christmas pudding (with brandy sauce or custard, don't mess me about with a drizzle of cream, nobody wants cream)
Christmas cake (with icing AND marzipan, and ideally a slice of Wensleydale on the side)
Yule Log (don't choose this)
Other (please specify)
I choose Christmas pudding with brandy sauce. And if you don't want any I'll have yours.
(* all the desserts will survive and continue to be available for eating)