Hello and welcome to another edition of Grand Moments in Grand Designs.
Today we look back on the never-to-be-forgotten moment when Kevin off of Grand Designs was going to stand on an arch that had been made out of tiles and plaster by some bloke who was building a house on Grand Designs.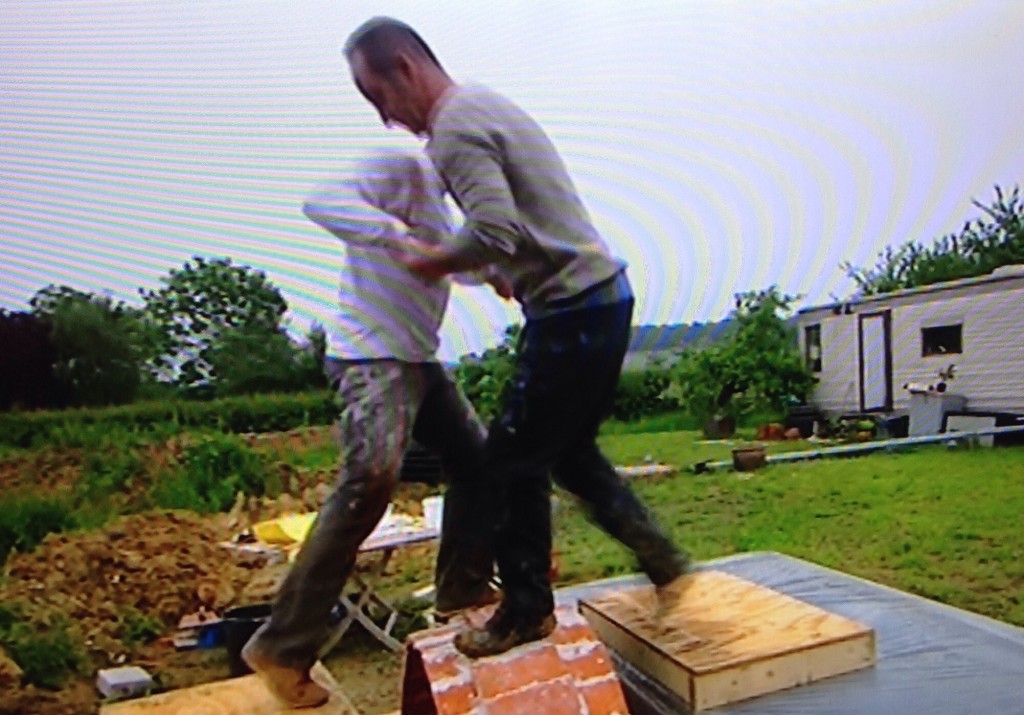 Here we see them linking arms in preparation for stepping onto the arch, but this still image has a poignancy and emotion all its own, evoking as it does the tension and the energy of Greco-Roman wrestlers engaged in noble combat.
Go on Kevin, deck him!
Wait, no, this is a celebration of unorthodox and innovative architectural practices. That's not appropriate.
Next time, we look at the incredible time when Kevin off of Grand Designs wore a particularly vibrant jumper and scarf combination on the day the double glazing was late.