Hi there, welcome to a new series where we review the mundane everyday objects that everyone has and pays no attention to. This time around its the turn of Toothpaste.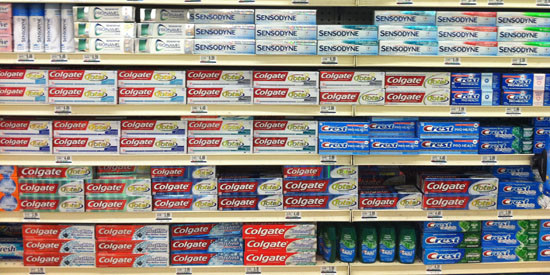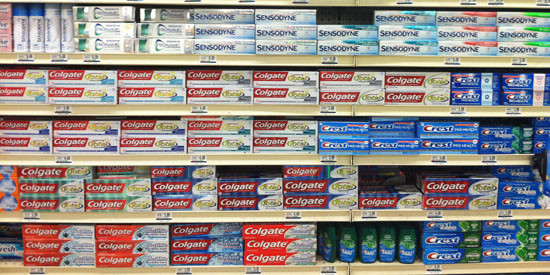 Toothpastes, eh? There's loads of them and really, lets be honest, they're all the same stuff aren't they? Sure some of them are stripey and some are blue, if you're lucky you might even find a green  one, but all of them share the same massive flaw:
They all taste of mint. 
Shocking isn't it? I bet you never even realised.
If you are like me, and therefore like all reasonably minded people, you will have had enough of brushing your teeth with this disgusting, overly strong minty goop every morning and night. You'll hate the way it makes you gip every time you want to remove the scuzz from you teeth, and you'll be right-royally fed up of the foul taste lingering in your mouth when all you want to do is get to sleep.
If you are like me, help is here, and it apparently comes from a toothpaste that's been around since man first went to live in caves and hit things with sticks for a living. It s a toothpaste called Euthymol.
I discovered this bizzare toothpaste in ASDA Living at Crown Point of all places, and its wonderful. Let me tell you what I have found so far:
It doesn't taste of mint. It does however taste of anti-septic, a bit like TCP. Still better though right?
Its pink!
It doesn't appear to have been advertised since the 1940's
The packaging hasn't changed since the 40's either.
It appears to have some sort of cult following, from old geezers who've used it for "50 years man and boy", and also the anti-fluoride brigade.
It doesn't have fluoride in it. Based on the loonies in forums on the net, fluoride is either great for your teeth or giving you organ failure. Or both. Or neither. Clear?
So there you have it… You too can now be free of the tyranny of minty toothpaste.
Be free my pretties, be free.