Normally when we take a look at pointless purchases, it's Ian who's been pointlessly purchasing things, and I'm one of the smug onlookers who gets to decide whether to just feel superior or whether to mix the feeling of superiority with a bit of heckling. Today's different. Today it's me that's spent my hard-earned London pounds on something useless.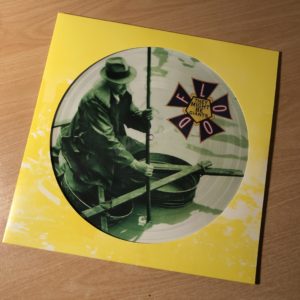 Here we are, then. Thanks to the fan club mailing list, I offloaded some cash to pre-order this highly collectible limited edition picture disc vinyl of Flood, They Might Be Giants' biggest album, which has been released to mark its 30th anniversary. It turned up in the post this week.
The B-side has frames from the music video for "Birdhouse in Your Soul" on it, so when you play the record it animates.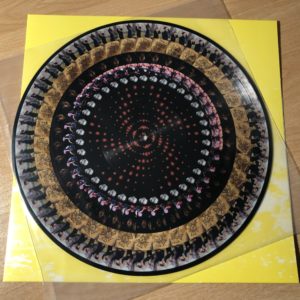 This purchase is particularly pointless because I do not have a record player. I cannot play this record. Nor do I need to; I've got Flood in my iTunes library and have had it for years. This is just for me to look at. I might even frame it.
Also, it's yellow. I like yellow things.