I think I'm on to something big here, but I want to know if you think it's marketable *finger window*.
I moved to Ruislip back in August and immediately noticed that this large and important suburb was entirely missing its own superhero. I have decided it is my civic duty to fill this clear gap. I am, therefore, going to transform myself into… Ruislip Man.
Here's my first publicity photo. I think you'll agree it's pretty heroic.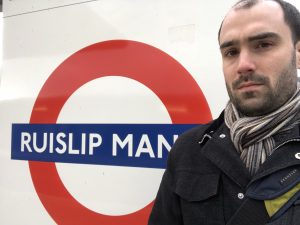 Hopefully, once I've saved a few old ladies trying to cross the street and rescued a few cats from trees, Ruislip Man will be a household name, paving the way for a lucrative range of spin-off toys, stationery and action figures.
Incidentally, I'm now recruiting for a sidekick. Let me know if you'd like to apply and what your suitably suburban superhero name would be.