I was the victim of a crime, a crime that mostly goes unnoticed.
As I returned the trolley to the bay in Asda car park I was greeted by the following sight: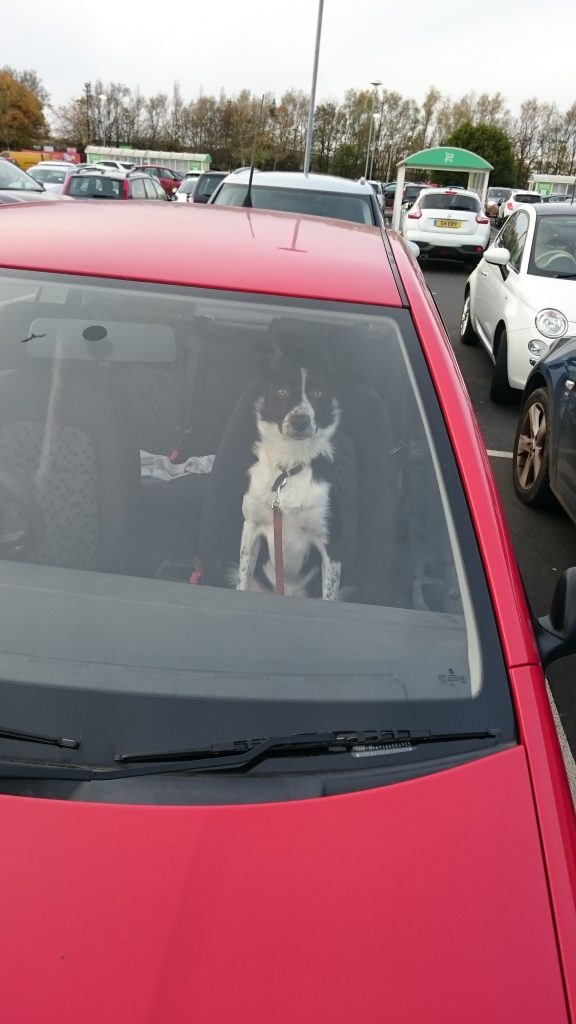 Was this dog doing anything wrong? Not really, he was protecting the car until his owner came back.
Was I doing anything wrong? No, because I was returning the trolley to where it belonged.
So why did the dog look at me as though I HAD done something wrong? Where was the justification for the judgement in his eyes?
I did test this by clocking him on the way past the first time and walking slower on the way back. His eyes burrowed deep into mine, never flinching, never blinking. It was the longest five seconds of my life I'd ever experienced in a car park.
There was the chance that I looked like someone else or perhaps he was hoping I'd open the door and set him free.
Or maybe, just maybe, he was hoping I'd come a little closer so he could bark the fuck out.
I'll never know what I did to that dog and, quite frankly, I don't think I want to know.