Are you tired of drinks that are grumpy, uncouth or simply downright rude? Do you long to quench your thirst with a liquid that's polite and mild-mannered?
Then look no further.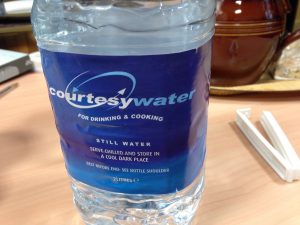 At last, a drink with manners. A tipple fit for gentlemen. Courtesy Water will give you the refreshing taste of water and the full package of pleases and thank yous in a single 2-litre bottle.