Here we have it. The results that you have all been sweating to see. The list that determines who wins the competition. After a nail-biting couple of minutes I have decided that the top three answers are as follows:
3. STOP TEXTing my BOTTOM, TEXT my face instead.
2. My lapTOP TEXT is too small, I will shoot it with this machine gun until my pet roBOT, TOM TEXT, fixes it.
1. I use gun to acquire TOP TEXTiles from Colombia, I smuggle inside superB OTTOMan. TEXTiles is cutthroat business these days.
Yes, Kevin, you are the winner. Had you written your entry like a normal human being rather than a half-drunken racist impersonating a Chinese man you may not have succeeded in your efforts. We're all proud of you.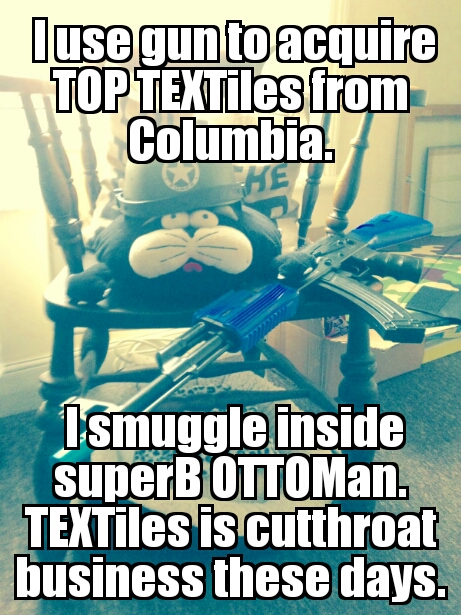 Here's to you and your wrong words!