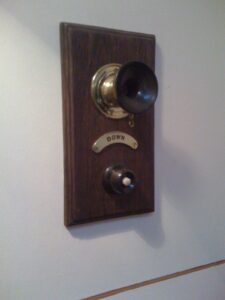 There's a button labelled "down", but it's not a lift. In fact the button appears to be attached to some sort of horn or flange.
Pressing the button must, therefore, do something down related using the flangehorn.
I concluded that a push of the button would result in large amounts of feathery duck down being sprayed out of the hornhole into my face.
I declined to push the button.