Today is a sad day, its the day we've had to say goodbye to the Metal Horse™.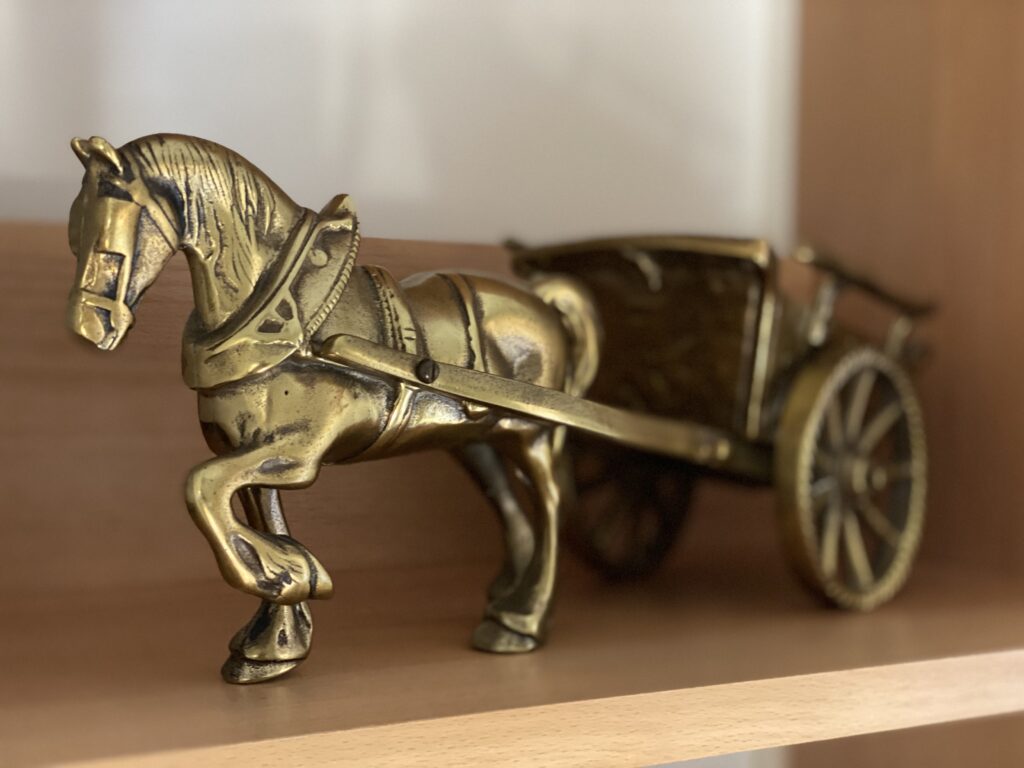 Metal Horses are well known for their time-traveling abilities, and nobody knew where (or when) he arrived from, but all of us have been touched by his presence in some way or another.

Whether it was stubbing my toe on him for the 8,000th time in the office, pressing him into use as a traditional "Yorkshire centrepiece", or just generally being annoyed by his continued existence in my house, I know I'll never forget him.

It was Sarah, as it often is, who took matters into her own hands. After he refused several reasonable requests to fuck off time-travel somewhere else, she listed him for sale on a popular online auction site.
eBay, she put him on eBay.
And so it it with great pleasure deep regret that I must inform you that some poor idiot lucky bidder will now receive the Metal Horse™ direct to their house, for the low low price of £9.99 (+plus £20.25 shipping). An absolute bargain.
I hope he spreads his special kind of misery joy around for many more happy years to come.
Do please write in and tell us of your favourite Metal Horse™ memories, so that we can all bask in the wonder that is or was the Metal Horse™.