Recently I moved into a new flat, as described earlier. It's nice. It's got bedrooms and a kitchen and a balcony and some toilets and all that sort of thing.
Next to the front door, out in the hallway, it's got a brick.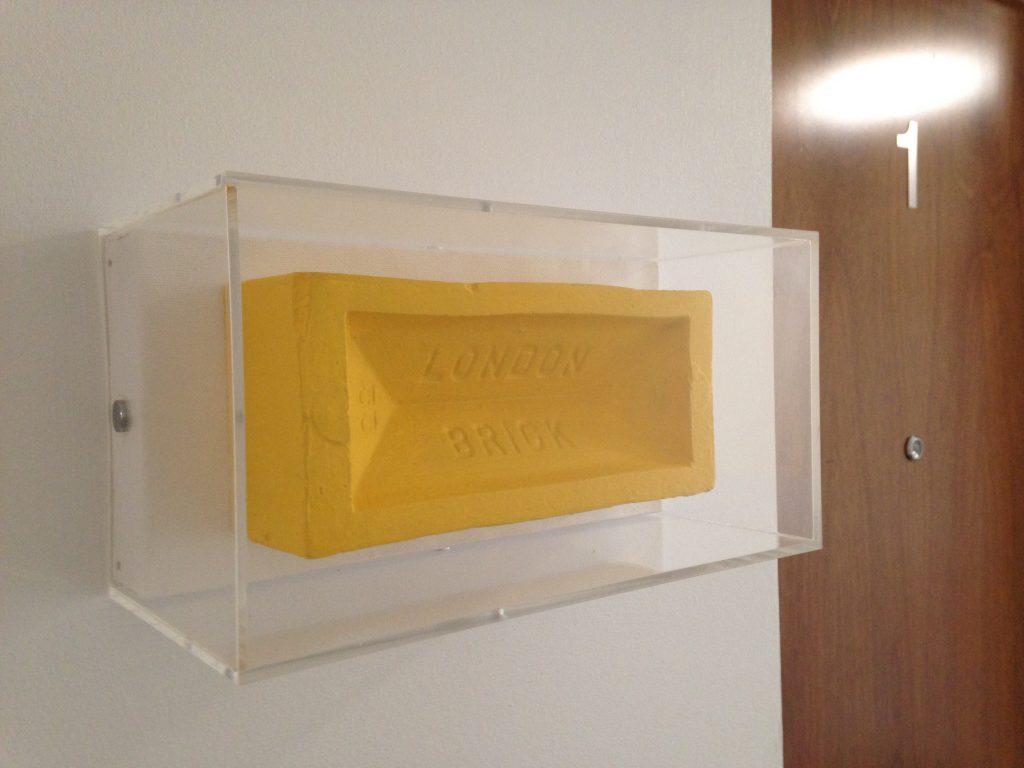 The brick is painted yellow.
The brick is mounted on canvas.
The brick is inside a perspex display case.
When you look down the hall, every flat has a yellow brick in a perspex display case to the left of the front door. We asked the landlord (who owns the building) why this might be the case. They said they weren't sure, and they said it might be an artistic thing, and they said they think the flat number might be painted on it.
The flat number isn't painted on it.
It's just a brick.