It's discount plastic cow week here at Chris's Crazy Plastic Cow Warehouse! Come on down and take advantage of our amazing price reductions before we moo-ve on!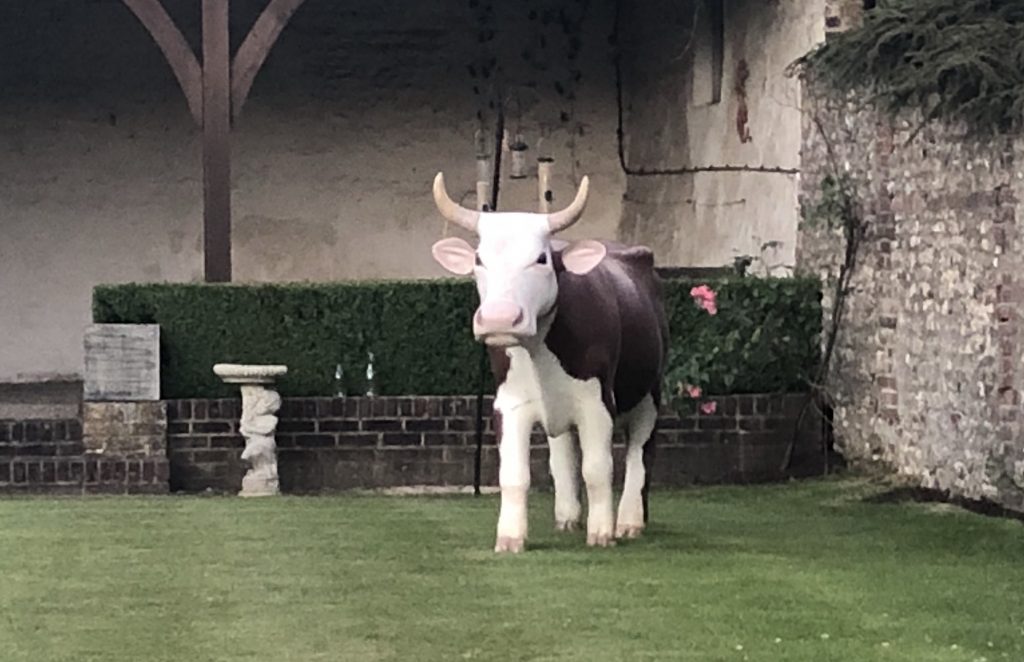 All our plastic cows are made from the highest quality injection moulded polypropylene with hand-finished* paintwork. Select the cow shell of your choice and then choose from one of the following interior fittings.
Party Moo-d
RRP £349.99, now just £199.99
Set the party alight with this stylish home cocktail bar. Is that just a big plastic cow in your living room, kitchen-diner or rumpus room? Why, no! Daisy's left flank can be tilted down to form a marble-topped bar, and within the carcass are tastefully-lit gilt-edged shelves with ample space for all your favourite tipples. A crushed ice dispenser to the rear of the unit is activated by lifting the tail.
Moo-nlight Special
RRP £889.99, now just £389.99
Like to get out and about but prefer the great outdoors to a hotel room? No problem! This bovine best mate has hooves that attach to all common types of car roof rack. When you get to your favourite holiday spot, simply tether the cow with the pegs provided, lift the up-and-over head and climb inside the spacious and comfortable interior to find your bed for the night. There's room for two as long as one of you sleeps on top of the other one. When morning comes, serve up breakfast under the retractable awning built in to the cow's spine.
Personal Moo-seum
RRP £679.99, now just £249.99
Here's a talking point like no other. The whole interior of the cow is hollowed out to make room for stylish mirrored shelves and discreet feature lighting so you can display all your trophies and awards. Windows on both flanks allow your guests to look but not touch. The mouth of the cow opens to reveal an extendable velveteen tongue, perfect for presenting jewelry or military awards.
* Hand finished paintwork is applied by robotic hands.