Around this time of year a lot of people get nostalgic. They remember years gone by, people who have left us and happy memories sitting next to your toxic gas fire, using the flames to make toast, rather than getting up and using the grill, like the little fat bastard you are (or I was).
Whilst I was rummaging around in some old papers I came across this little gem: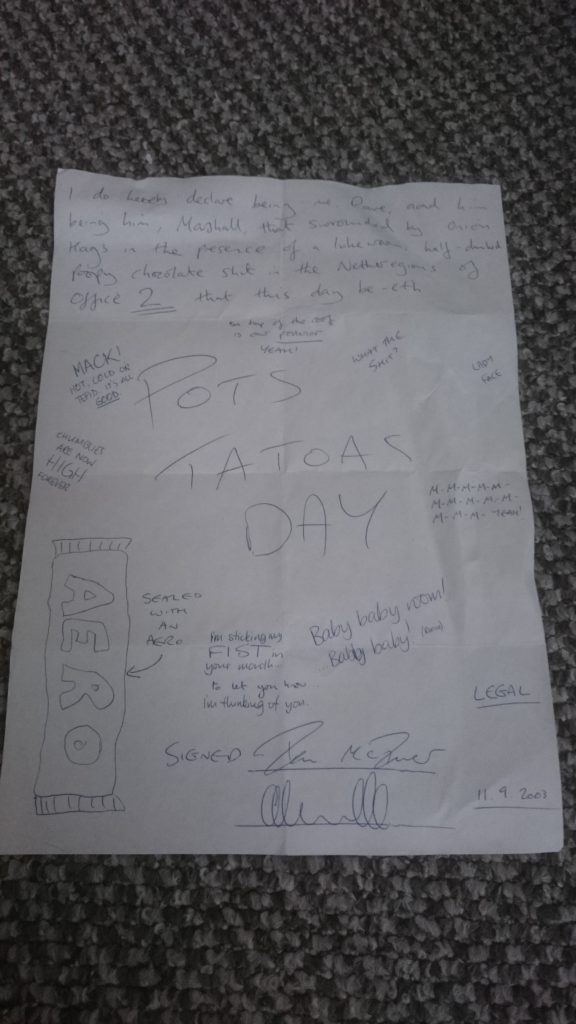 A single tear flew from my eyelid and hit the ground, no doubt causing a tsunami half a world away.
Pots Tatoas were my very convoluted and confusing way of asking Chris if he wanted to get a baked potato for lunch way, way, way back in the dim and distant past when we both worked in Leeds city centre.
Sadly we all missed Pots Tatoas Day this year but I hope that everyone puts it in their diary so we can rally round and stoke the oven (?) in time to enjoy its merits next year.