Christmas is over and we've all eaten a bit too much. Too many roast potatoes*. Too many chocolates. Too much cake.
What you need is something healthy. Something full of nutrition. Something light and fresh. And thankfully, I have just the thing. Presenting the Pouring Beans 2018 Burger and Salad Special, a meal that superficially looks like burger and chips but which cunningly includes a generous helping of lush, healthy greenery. Enjoy!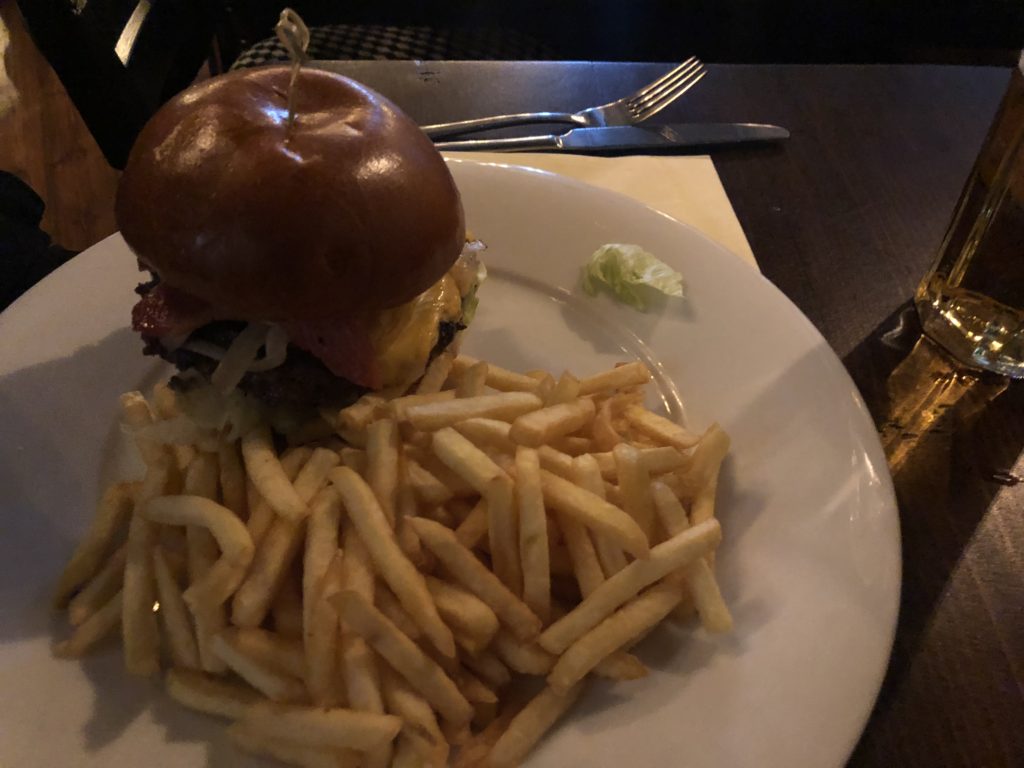 * I'm being silly, of course. There is no such thing as too many roast potatoes.