Having spent a good five minutes looking at this, just what the hell is this?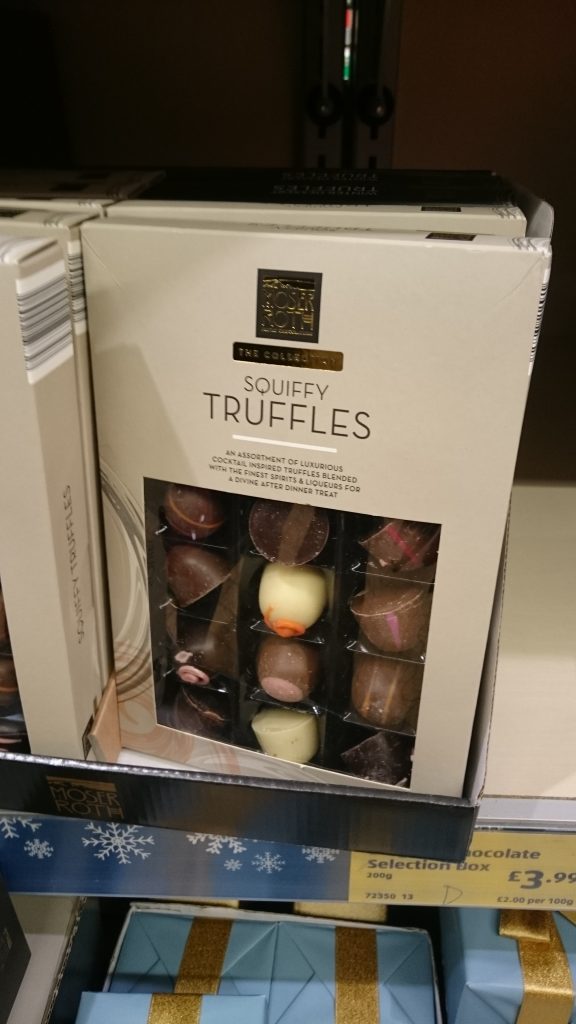 Truffles I get. Commerce and purchasing items I get. Walking around in supermarkets taking photos of curios and novelties I get. But squiffy truffles? Can you describe a truffle as 'squiffy'?
Were it not for the fact that my phone recognised the word 'squiffy' without much input from me, I would be inclined to start screaming about why such a word should exist and who the Ben Nevis is actually using it in polite conversation or any conversation at all?
I used the word once, maybe twice, in my whole life of lives.
Would you eat a squiffy truffle?