Childhood, ah, such a bewildering time to be alive. For one, you have no responsibility and so much potential. You have no money but everything you actually need is provided to you for free. If you want to spend the entire weekend sat with your face in the television with a mouth full of marshmallows then you can, or at least until one or more of your parents objects to this. The point is that, as everyone is aware, life is so very different as a child.
I could bore you to tears with stories of my time as a tiny Ian. You may or may not have heard them already and the ones you haven't heard are just as tedious. Believe me, I am doing you a favour by keeping my mouth shut. I haven't quite reached the age of telling every single person I meet in the street (not that they would given how bovona has given everyone carte blanche to ignore you even if you have a leg hanging off or knife at your throat) of the time I found £1.10 in the front garden in the snow and became so excited you would have thought I had discovered the Turin Shroud hanging off the bin.
Do you remember those… things that you used to make? I want to remember the name and I don't want to have to Google it like everything else. The power of words (Words!) don't fail me now. You folded it up and asked someone to say a number. Then you would use your hands to move it the appropriate number of times and ask for another number, repeat, and then open one of the panels to reveal some mystifying piece of knowledge. It looked a little like this: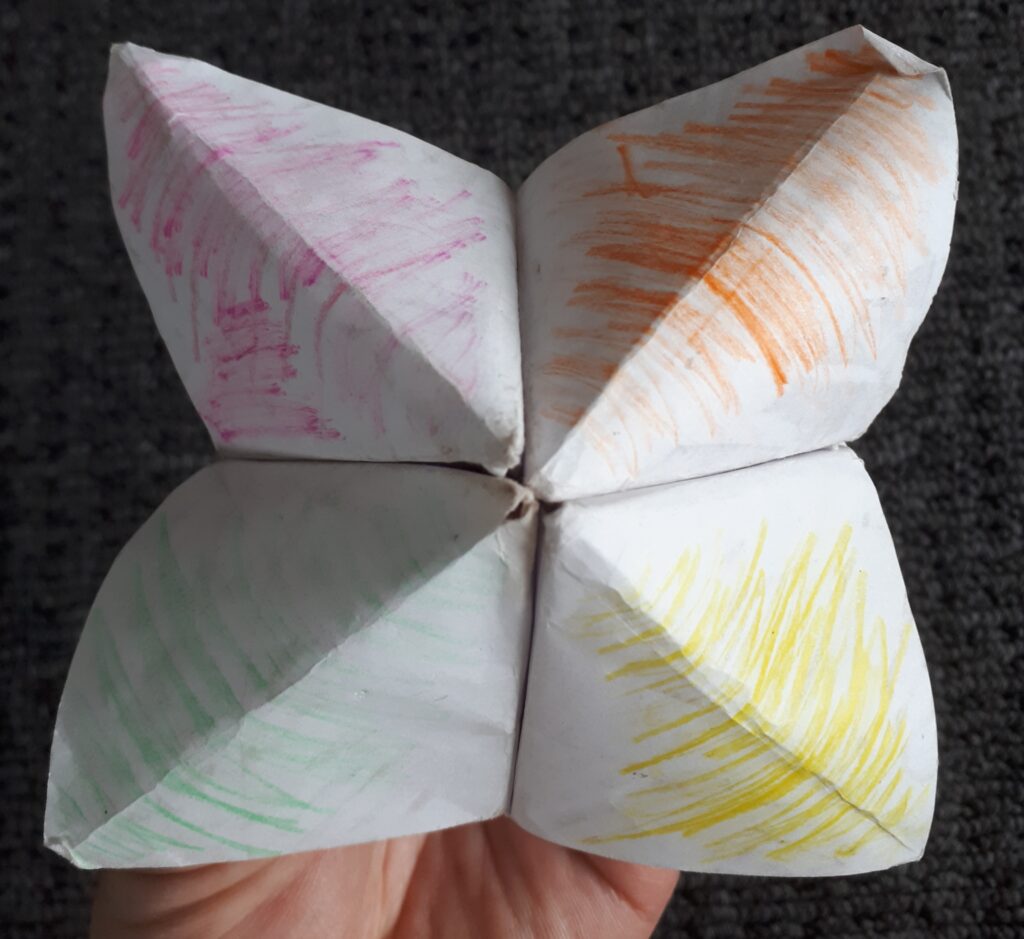 No, I haven't lost my mind and made one I did something much more reasonable; I found one on the floor and brought it home. A scruff I may be and nothing more because there is no other way of finishing that sentence. I wanted to remember a time that was much more innocent, of whistle pops and candy whistles, running around the park until your lungs bled with Tizer (you know, before they changed the formula and made it taste like a shark's coldsore). I am not clever enough to make a fully functioning version of this, nor an interactive snazzy one on a computer. I do want you to know this though:
If you pick 0 or 1: You are a banana
If you pick 2 or 3: I am in love with you
If you pick 4 or 5: You are in love with me
If you pick 6 or 7: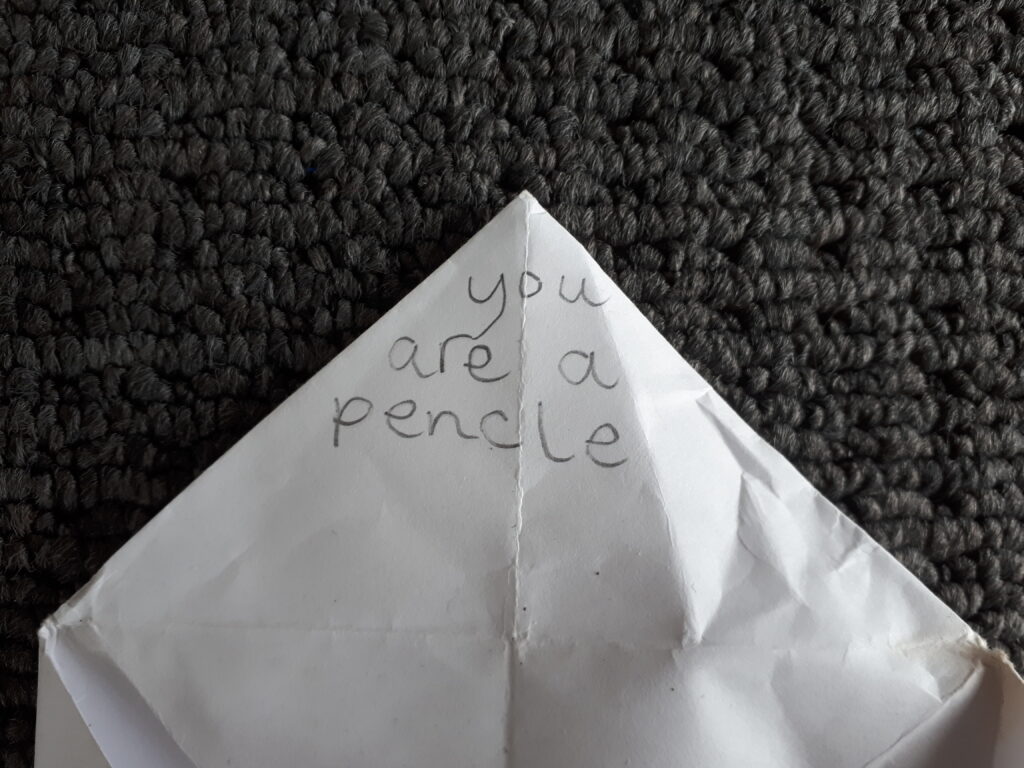 ?????