Back in Bridlington, we invested significant amounts of money on the 2p machines in the arcades on the seafront. Ian and myself only walked away with angst and a lesson about the dangers of gambling, but Kev was quite successful, winning a whole range of worthless items.
But Kev is kind and charitable, so he gave me one of his prizes – a bright blue figurine of what might be a turtle, but might not, with one of its arms missing. This, he said, was to be presented to Kate, and photos were to be taken of the ceremony in which she was given this prestigious gift.
Months have gone by since then, while I waited for the perfect moment. But now the time is right. Earlier today, I approached Kate as she enjoyed some relaxing downtime to break the good news and officially award her this prize.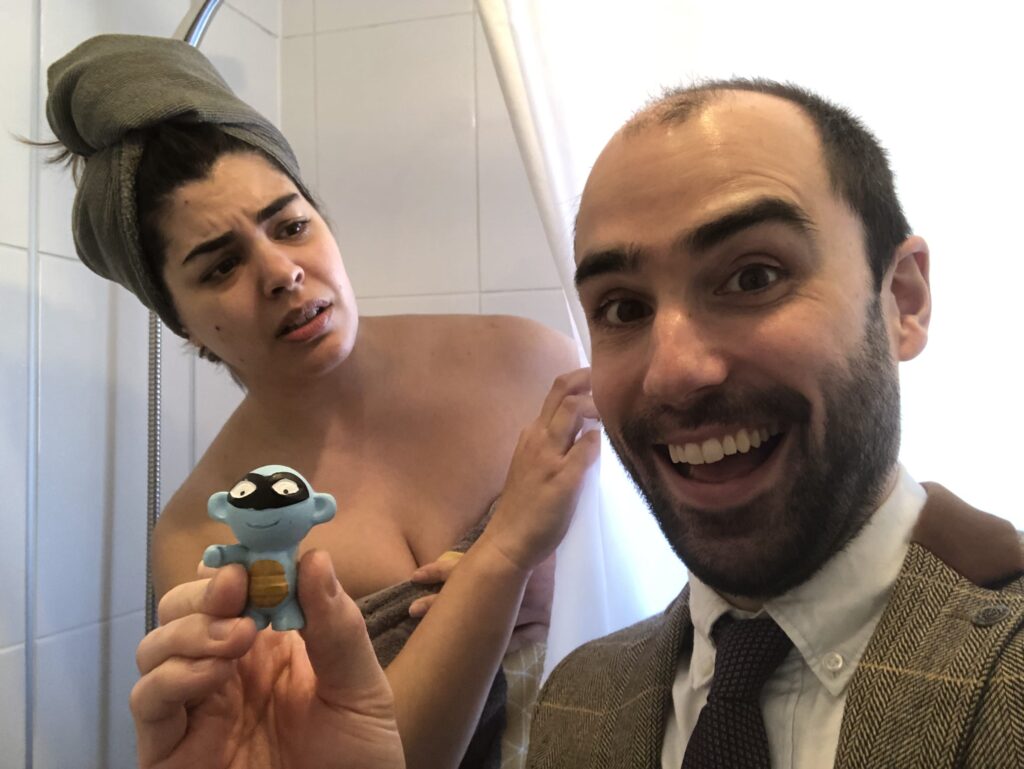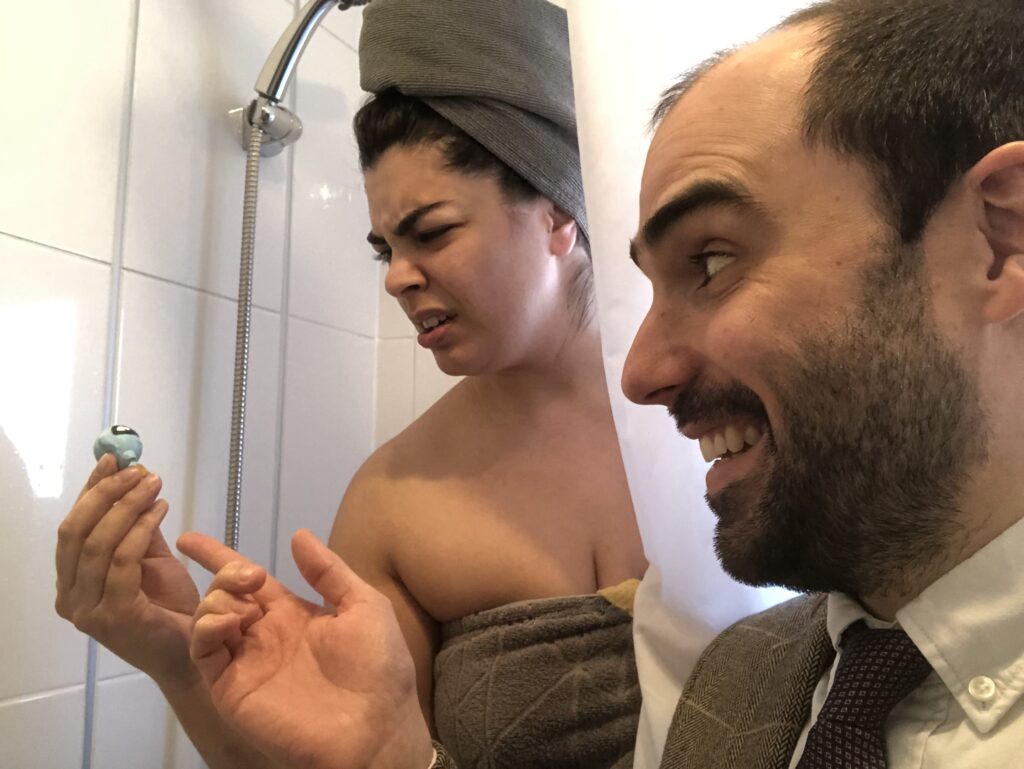 Kate hasn't yet told me where she'll be displaying her prize, but I'll let you know in due course.