New year. New style. New everything.
That's the Kevindo Menendez way. When you've worked in the bean industry as long as Mr Menendez you know when it's best to stick to your guns and when to branch out into new territory. While his competitors will be falling back on traditional recipes and boring, predictable flavours in 2017, he looks to the future with a flashy star in his eye and an idea that will break your heart.
Milky beans! All the goodness of milk mixed together with beans for a cockle-warmingly good time. You will get your daily portion of dairy and fibre from one single tin of 'Kevindo Menendez's Milky Beans'.
Even though his established, award-winning bean labels went for a more cartoony and playful look, Milky Beans takes that approach and dunks it in a tin of geese. Nothing says glim glam gloop like the Menendez one hundred billion dollar smile. Take a look at those pearly whites!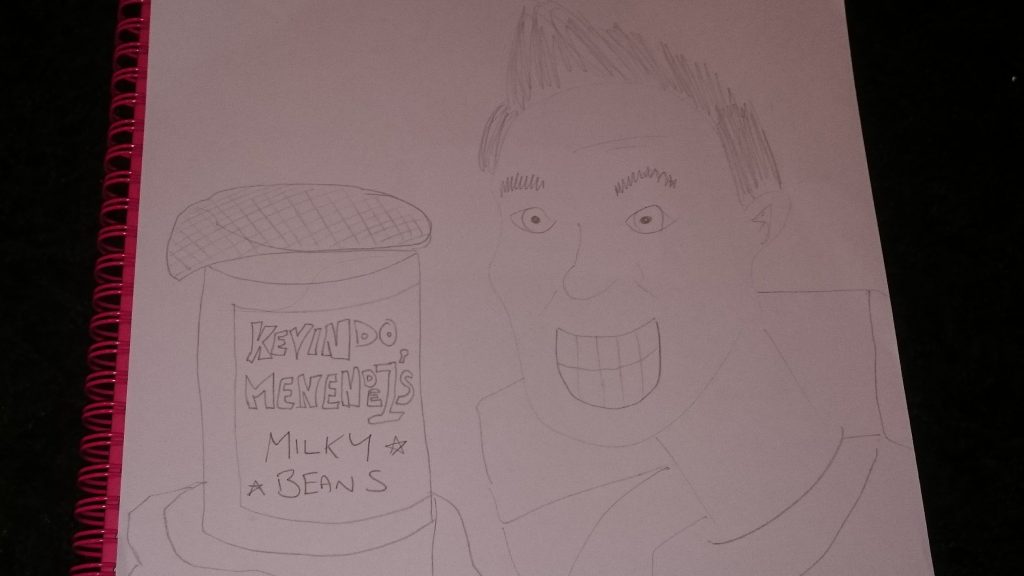 No more queuing for hours to buy six pints of milk. No more waiting by cows for that perfect moment to strike. No more mixing tomatoes in with your cereal in the hope that it "works". Milky beans have got your back.
They're…. reasonable!