This week, my boss sent me to Bournemouth to attend two days of a big meeting where lots of people who all like yellow things came to spend time in each others' company and talk about what they would do if people who like yellow things were in charge of everything.
I had never been to Bournemouth before, so I thought it would be useful if I presented my findings here for the enrichment of all Beans readers.
I learned three things.
The first thing is that people who like yellow things had a very good idea when they brought their annual conference to Bournemouth, because Bournemouth likes yellow things too. All the buses are yellow. The taxis are yellow. Signs directing you around the town centre are yellow. Bournemouth is a place full of yellow things.
The second thing is that hotels in Bournemouth are a bit rubbish. I was booked in a "Ramada Encore" hotel. The publicity promised me a "design-led experience", whatever that means. I don't know what design was leading them, but it was the first time I stayed in a hotel room that had no carpet, which meant it echoed, and the bathroom had stainless steel fittings and green glass walls which made it feel like having a shower in a futuristic operating theatre.
The room was very bare and sparse, but thankfully one picture had been hung on the wall, which added all the colour, life and homeliness that the room would otherwise have lacked.
The third thing I learned was that the person who likes yellow things the most, who is called Sir Vince Cable, has the ability to retreat into small holes in brickwork. Some had been specially provided for him at convenient points around the conference centre.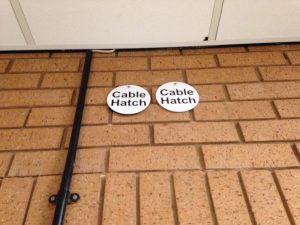 In the coming weeks I am going to Brighton to spend four days at a conference for all the people who like red things and to Manchester for a meeting of everyone who likes blue things. I will report back on my findings at those events too.