It didn't even have a title until I sat down to scan it in, and now here it is: the book recording possibly our most chaotic and disrupted silly weekend away together, the time that you were both supposed to see my new house and instead we all went to Portsmouth, except I wasn't even in Portsmouth for some of the time.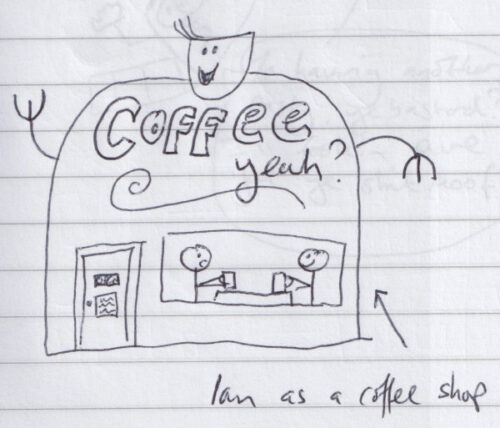 Still, this one is an absolute joy to peruse. Among many other things, you can delight yourself with:
Wabs McKenzie in the "snuggle hole"
Hat-a-boat
How boats really work
Tad Kensington and his "unique process"
Ian in da Club (covered in monocles)
Chris sings the Backstreet Boys
Mildren
You can either try to remember it in vivid detail, or you can cheat by visiting our Books page.