Following the recent startling relevation that former news reader Nicholas Witchell is a decent guy who will allow himself to be winched into a sewer to check on the wellbeing of a former 80's puppet celebrity, it was also revealed the unique complexities of his complexion.
Nicholas Witchell's face contains smaller versions of his face, and on each of those faces is another collection of faces.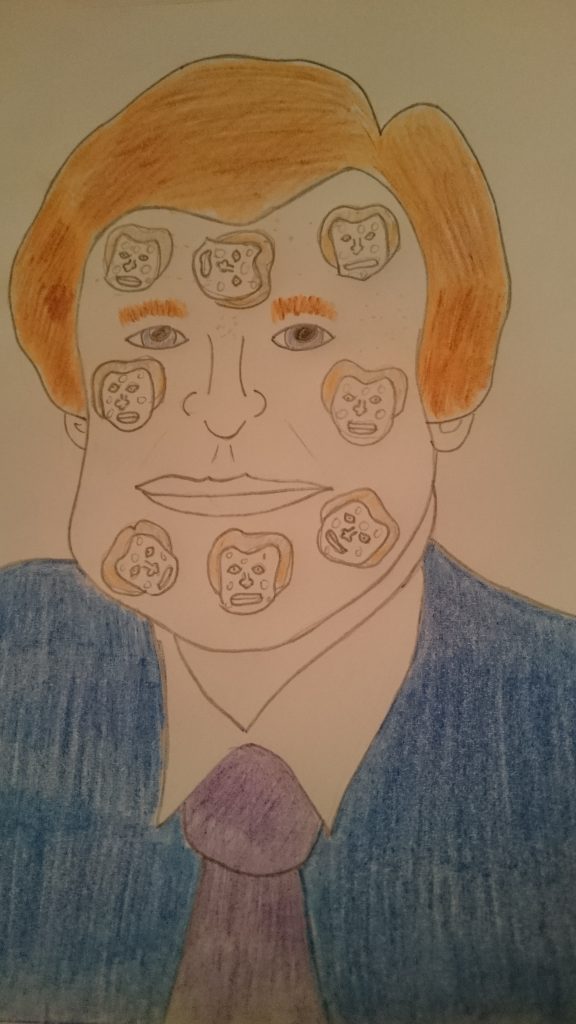 It has not been checked thoroughly but scientists have theorised that the "face phenomena" could go on forever. It could easily rival the ever-expanding universe as the thing that nobody can really comprehend fully because if you did you might hide in a yurt and eat tv guides due to the fact that you'd lost you mind.
It's dangerous out there.