So what happens when everything goes right? Everyone is happy? Thrilled that there hasn't been any problems? Of course that's what people want. If it goes right then you get an easy life.
What if you wanted more though? What if right was just plain wrong? What if wrong was exactly what you were looking for, then what? Then what indeed. In the absence of a drum roll I present to you…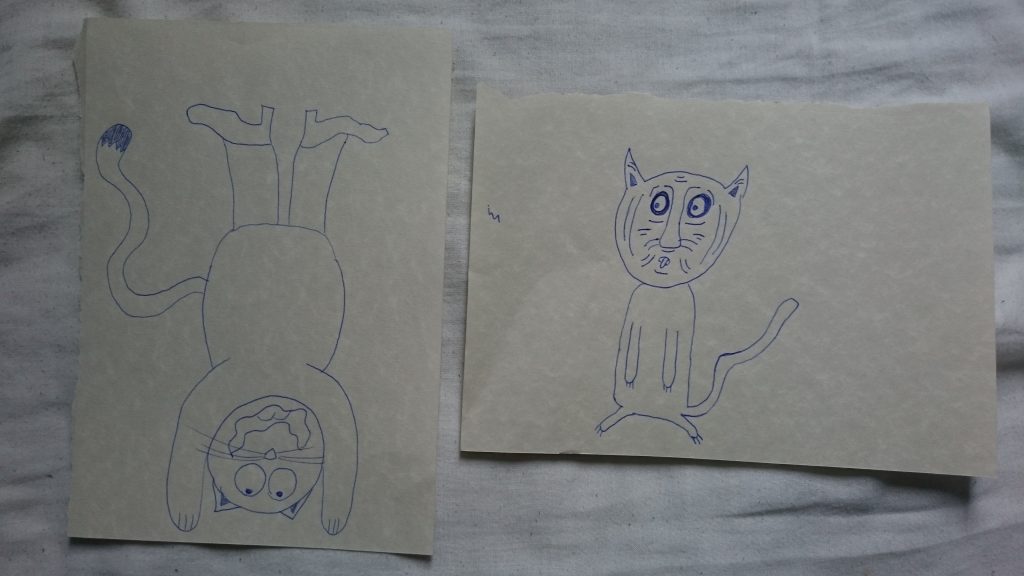 Wrong Kittens!
I think if things need to go wrong then they should do within a controlled environment. The drawings above are the results of hours and hours of research into the phenomenon of what should be and what actually is. Myself and Professor Reuben took to the old pen and paper to try and explain to the world the concept behind Wrong Kittens.
On the left you will see a rather chunky feline performing a handstand wearing high heels shoes. The gender of the cat is not important, it is more that anyone who tries to perform such a dangerous manoeuvre should not do so adorning delicate footwear. That is wrong.
On the right you will see a much smaller animal with a look that could scare the sheep out of Lincolnshire. It is more like a devil, or some ancient cave painting, depicting a surprised yet potentially evil kitten. Its tongue hangs out carelessly. What is it staring at to the left of the picture? It's much more wrong.
We welcome anyone else's efforts at drawing Wrong Kittens. The sky's the limit, and there are more to follow in due course.