There are a lot of heroes that never receive the recognition they deserve. They wander on, still doing their best, still going above and beyond the expectations of their peers and yet their trophy cabinet remains empty. It's not as if they do what they do for the silverware though; they do it because nobody else can.
I would like to offer a warm slightly moist hug to those people and things. I open up my arms and welcome them into the happiness of my bosom, sometimes with a sympathetic tap to the head and a quiet word in their ear.
For there are many who don't realise that without them the world would be a much darker place. I hope you all will join hands and put down your slush puppies, in that order, to slap a high five in the general direction of…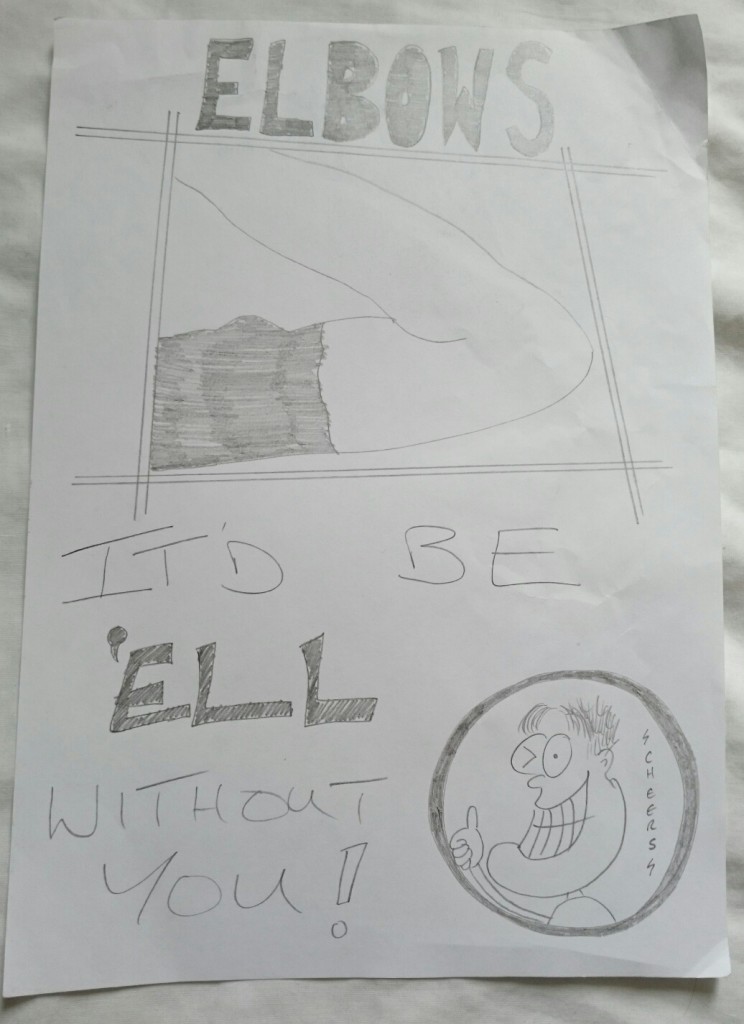 ELBOWS!