If you've been keeping up with the news lately, you'll have seen that (despite the previous 70 episodes in this informative series) there is still huge uncertainty among the British public about whether Euston Square Station is or is not certain things.
We have, of course, ruled out a range of things that Euston Square Station might have been in previous episodes, including a tray of condiments and relishes, Weston-Super-Mare, a pencil sharpener and a slightly aggravated North American Peregrine Falcon. But one question continues to vex the nation: is Euston Square Station a badger?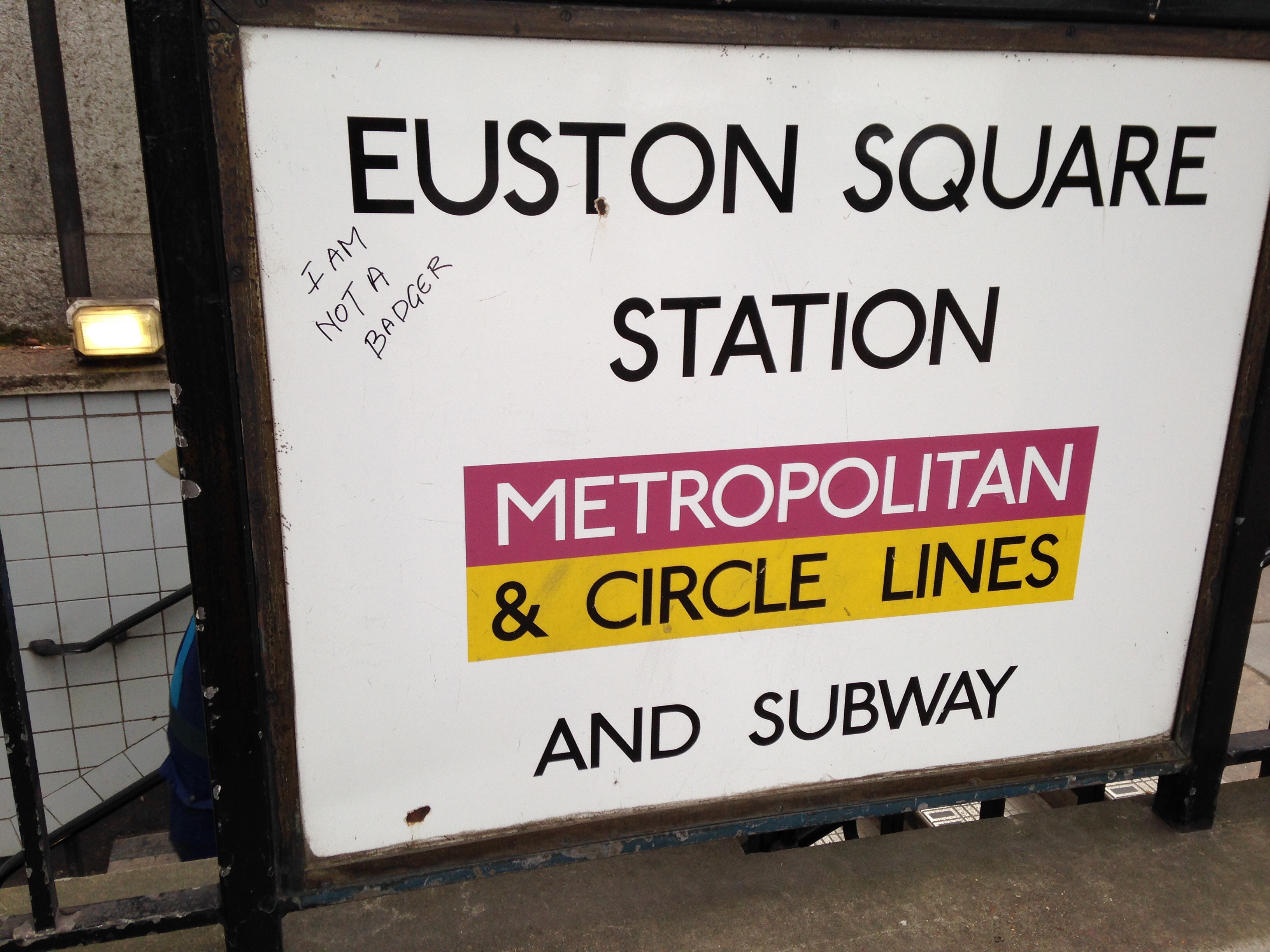 Thankfully, we are able to put this question to rest once and for all. A visit to the station itself, and close inspection of the station sign, reveals the answer.
Euston Square Station is not a badger.
If you're unsure whether or not Euston Square Station is or is not something, you can write to this address for a factsheet:
Things Euston Square Station Is Not
Room 4000
PBP Television Centre
Pouring Beans
The Internet