I am Bruntingthorpe, that has previously been proven (see http://pouringbeans.com/i-am-bruntingthorpe/)
Now, given the choice, Chris has decided that he is Middlesbrough. Recent aerial photography can confirm this: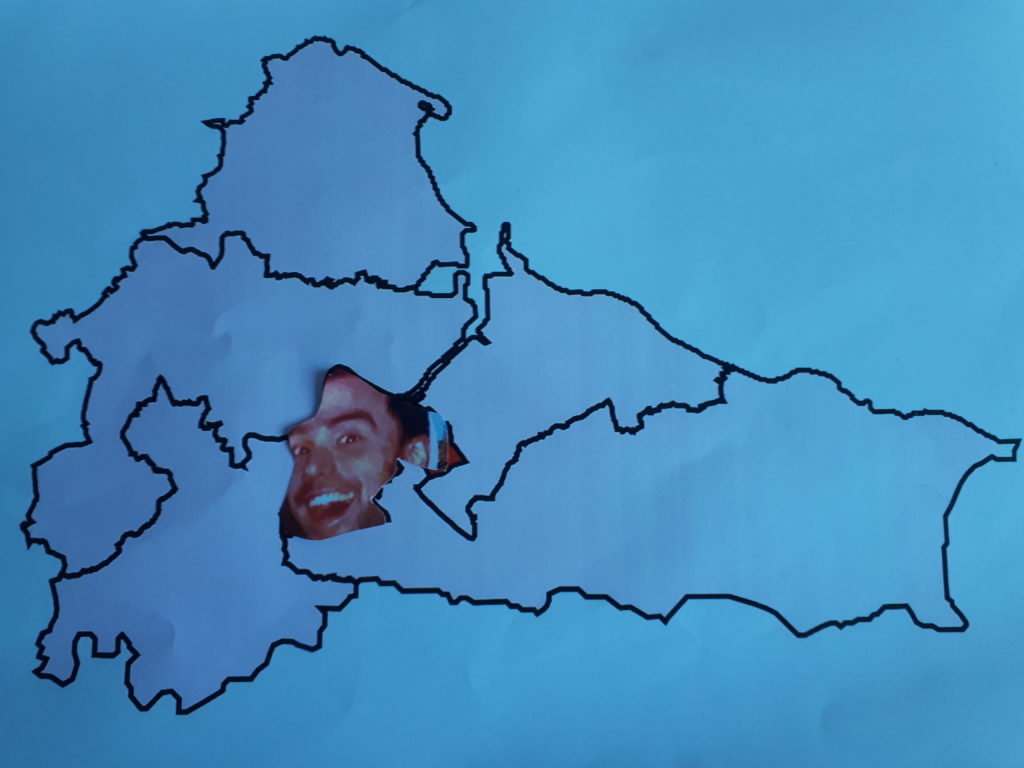 His cheery, cheeky face can now be seen by anyone flying over the Tyne Tees area. It is sure to bring more tourists up to this part of the world than the Sunderland Airshow and the Wetwang Scarecrow Festival combined.
Now it only remains for Kev to decide what part of the United Kingdom he will turn into.