In my time, I'm well aware that I've been known to be an annoying pedant:
I've been the guy to point out when people have flags upside down.
I've been annoyed that people don't cook toast properly (justifiably in your case Ian!)
I've been someone who re-arranges people cutlery draws to put them in the correct order.
Anyway…
Last week we bought a new cutlery set. Our old one was getting tatty and the shiny bits were starting to wear off, so we popped down to Freeport and bought a new one.
Sometimes life just conspires to give you a metaphorical middle finger…
THE BASTARD KNIVES DONT FIT IN THE FUCKING KNIFE SLOT!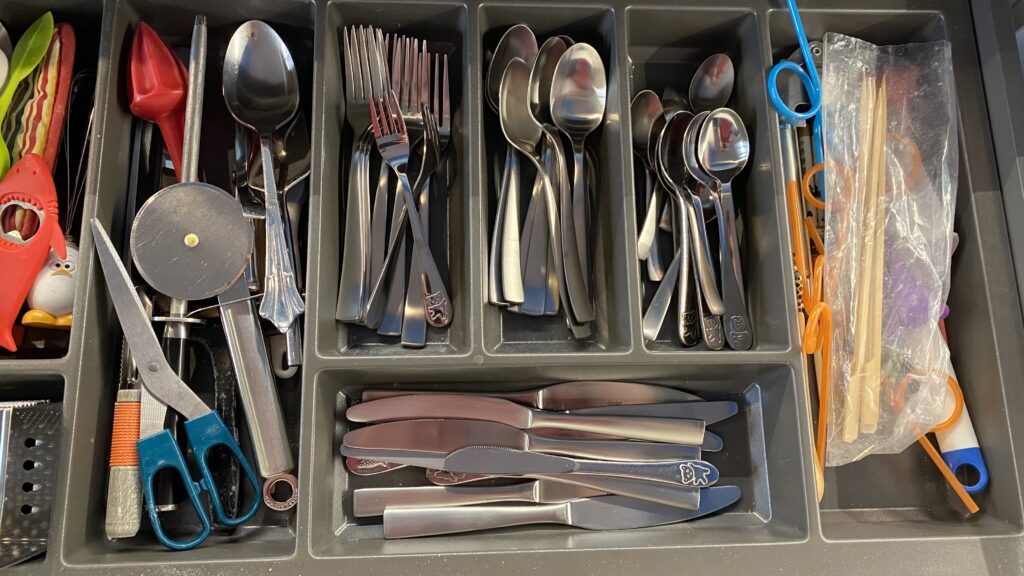 I've had to break the universally accepted way to fill a cutlery drawer and put the knives across the bottom because they are about 3mm too long for the correct space.
BASTARDS.