As you probably know, for the time being I am shacked up in a different flat a long way from home. There are many things about these temporary arrangements that are new and different, but probably the newest and differentest is the windowsill by the front door.
In this little block of flats, you see, there's a windowsill next to the main door leading out to the car park, and the residents here seem to use it as a kind of informal swap shop. Unwanted items occasionally appear here, with no indication of their origin, and disappear a day or two later.
In the past week, there has been a noticeable increase in the number of items up for grabs, including a whole host of cook books, a coffee table book of photographs of chocolate, and one of those books that only really existed in the late 1980s and early 1990s that had a beige front cover and was specifically about microwaving things.
Here's the current offer as I write this.
Four dishwasher tablets
Three potatoes in a basket
Three packs of lard, one of which is in a sandwich bag
A small Breville slow cooker
A CD compilation of traditional Christmas songs
The bad news, though, is that this week's real bounty has already been taken. Here is what the windowsill held yesterday.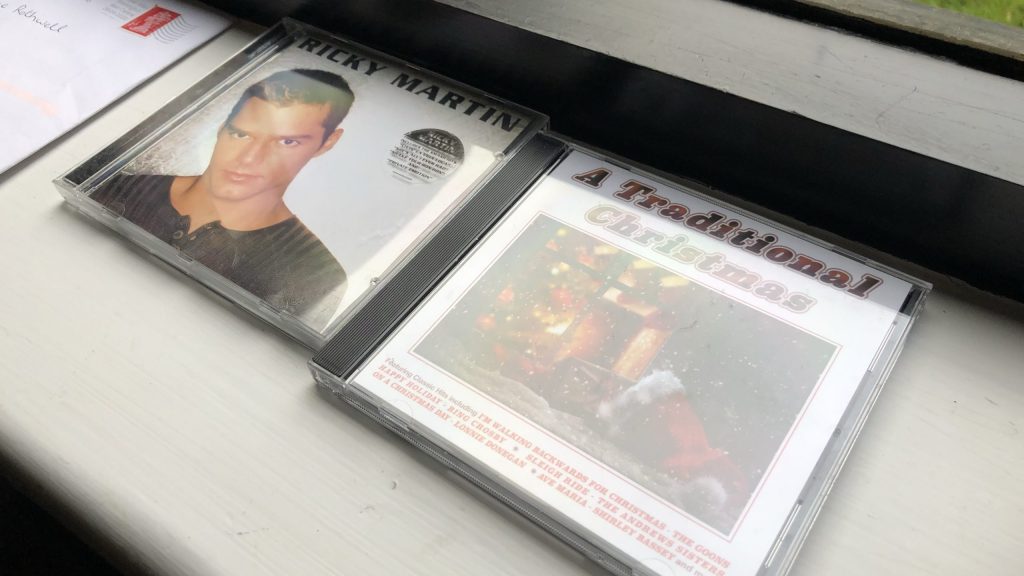 Yes, it's hard to hear, I know, but the Ricky Martin album has already gone. I've missed my chance. Someone else in another flat is now Livin' the Vida Loca, and I'm left slow-cooking my lard and potatoes in silence.