Last night I met this kitty.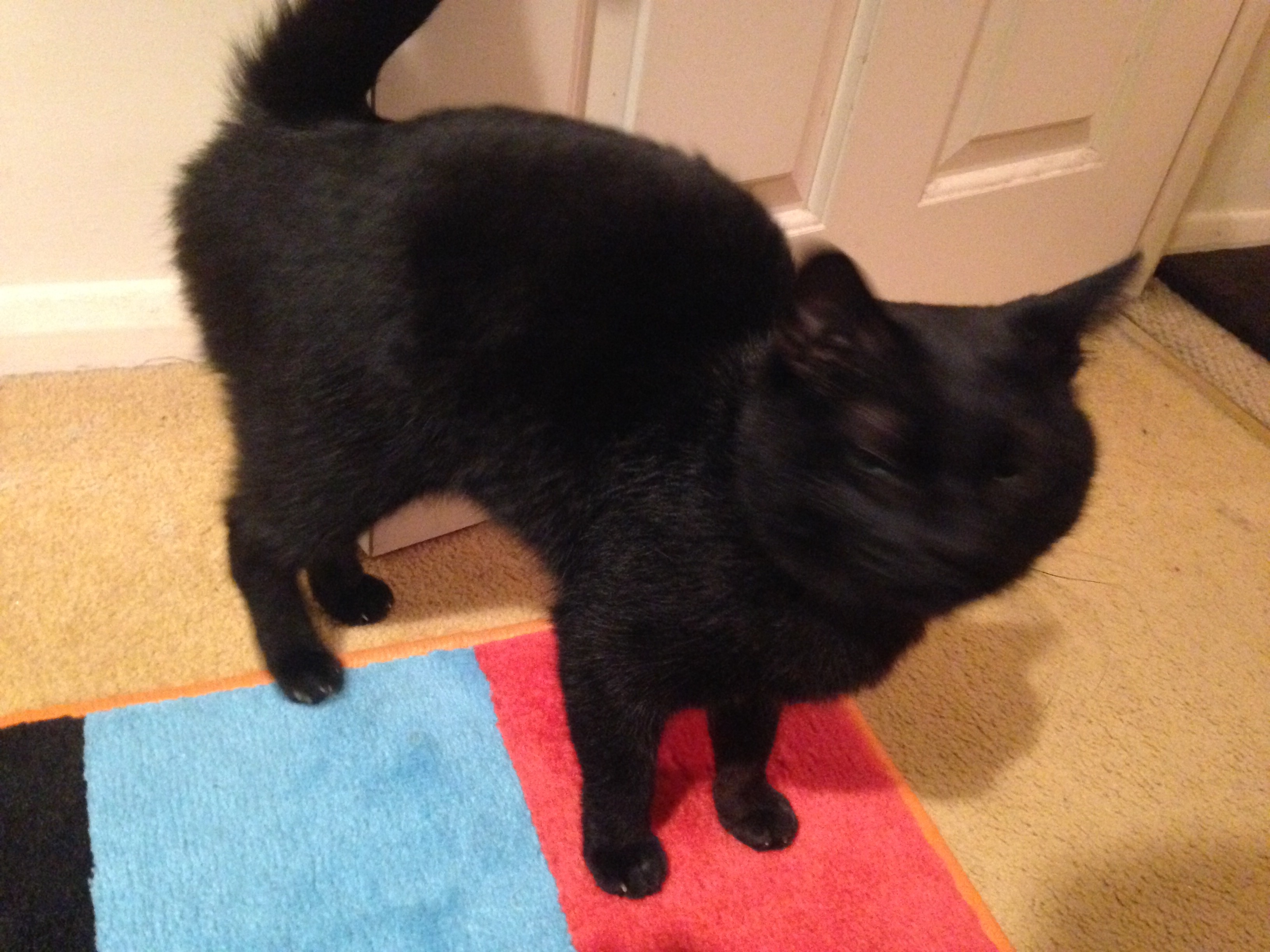 (The photo shows the cat in motion because it didn't stay still for long.)
I wanted to share this cat with you because it is the first time I have ever met a Chinese cat and what with one of our members being Chinese I thought they might know each other.
This particular cat lived for the first six years of its life in Beijing, and its owners brought it to London when they moved here. About a year later they moved to a new flat where kitties are not allowed and the Chinese cat was rehomed with my friend Andy.
The cat has a Mandarin name that means "Little Black" and which is very hard to pronounce so these days it is generally addressed as "mate".