What makes a great day out? Smashing weather? A choice picnic? Celebrity endorsements? Whatever you think is right is probably wrong. The thing that makes a great day out is lemons.
There is nothing more satisfying than chucking a lemon up into the air and catching it. There is nothing better than taking a photo of a lemon doing something a lemon should not be doing (waaaaaaaaaaaaay!). Wherever you look there are millions of people out enjoying their summer holidays yet they're doing it without the benefit of lemons. Our scientists predict that holiday satisfaction levels would increase sevenfold should people choose to include a lemon, or multiple lemons, in their activities.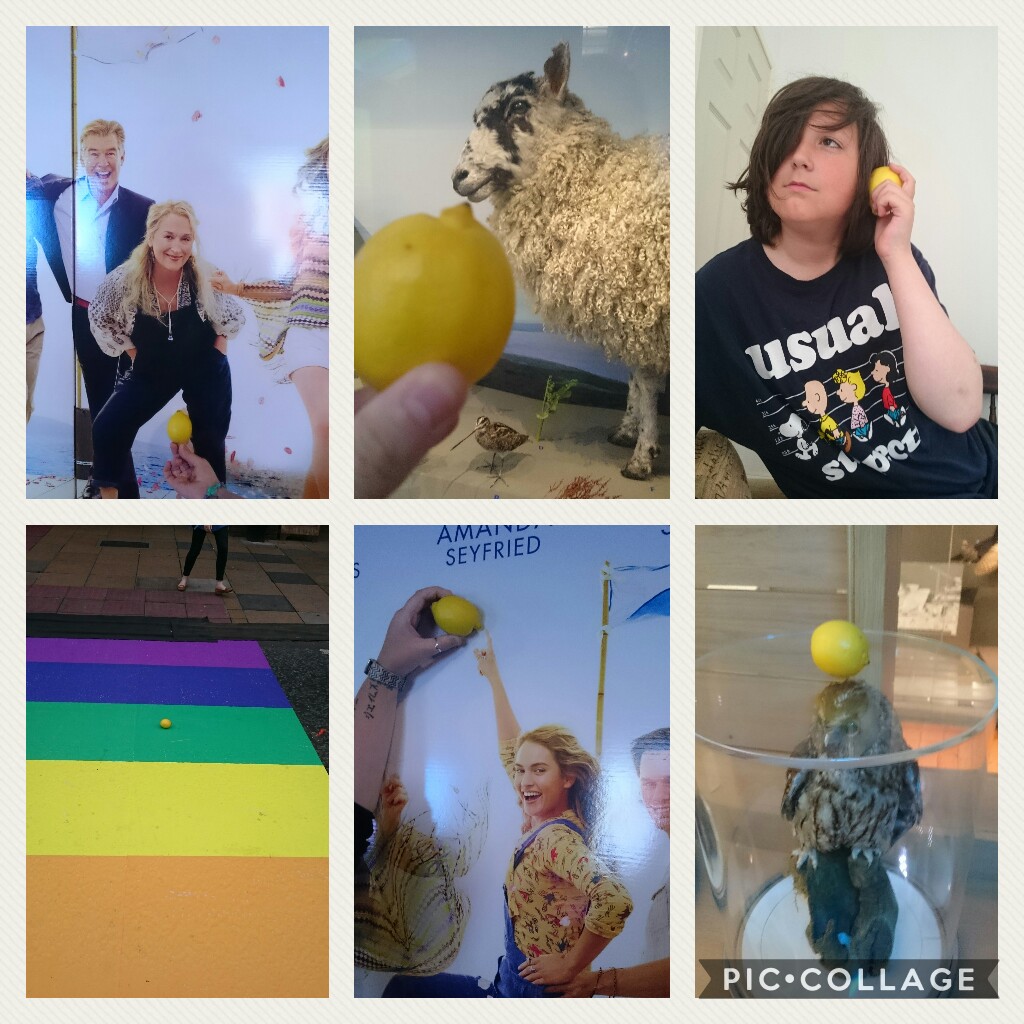 As a test run I recently took a lemon into town when my sister came to visit. My lemon joy levels peaked higher than previous lemon levels have ever reached. It was quite a day. Given how cost-effective lemons are, I am hoping to start a kickstarter campaign to supply lemons to the poorer regions of the UK IN THE HOPE OF… sorry, in the hope of upping the ante in the lemon department, which sounds like it should be rude but it's not.
When is the last time you took a lemon out? Respond below and share the joy of the citrus fruit that is… Lemons!*
*has clearly said the word far too much and thus attempts to remove it from his vocabulary