The first thing I want you to know is that, whatever the world may think, we are not judging you.
You may have chosen to leave your seafood sauce out in the hot August sun, why wouldn't you? It's your sauce. If your hob isn't work properly then leaving it outside for nature to warm it up is a great idea. It saves money and is environmentally friendly. We admire what you're doing and, boy, are we impressed!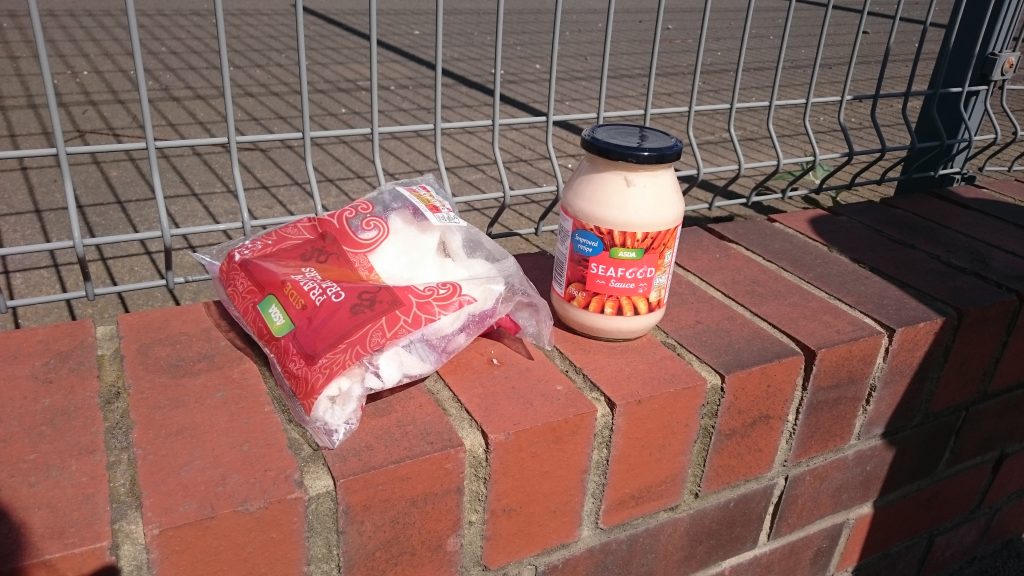 The only questionable aspect of this whole affair though is that you may have left it out and forgotten about it, given that the sell-by date was several months ago. Perhaps you forgot where you left it and bought a replacement when you're stomach started growling. Nobody is pointing fingers. We deal with facts here, not speculation.
We are not talking about you behind your back in hushed tones, far from it. Only, let's have a little more foresight the next time you decide something is a good idea.
We're only thinking about you. And your prawn crackers.