I mean, I'm as horrified as you are to discover that something we thought had come directly from Ian's brain is actually real, so I apologise now for having to make you aware of this, but it has to be done.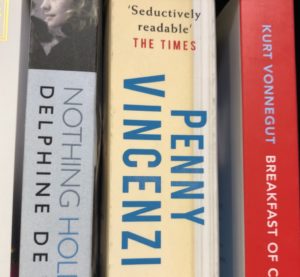 She's out there, not just real but actually writing books. Presumably it's the same publisher as Ian's, turning out neatly-bound stacks of highly flammable product without regard for literary quality.
I searched the shelves of the bookshop in vain for anything by Sweet Petunia, but now I think about it, I didn't check the gardening or self-help sections.
Please can we all be on the lookout so we know what we're dealing with here. If characters from Ian's brain are now real and writing books, there's no telling where this will end.