It's been a long, hot summer. Not only have I baked in the hottest temperatures the UK has ever known, I've also been overseas to two (2) foreign lands and experienced toasty warm days there as well. I've needed cooling down on a regular basis and, to get straight to the point, I've eaten a lot of ice cream.
Now, I don't discriminate where ice cream is concerned. If there's something cool and tasty to lick, I'm licking it. No argument there. But there's a definite hierarchy of ice creams and some are quite obviously better than others.
We all know what's down at the bottom: plastic pipes full of disappointing Ice Pops. And not very far above them comes Milk Pops. Beware, in other words, anything with Pop in its name. Up at the top of the tree, it has long been agreed among the Beans Massive that the Magnum is the pre-packed ice lolly of choice.
Having had a lot of Magnums and a lot of Soleros this summer, I'd now like to make the case for the Solero to be reappraised as a fruity frozen treat on a par with a Magnum. An equal. A peer.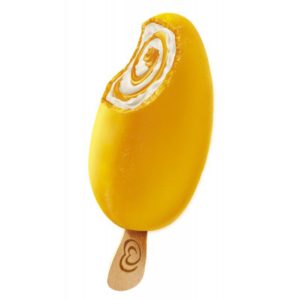 The case stacks up like this:
Magnums are, clearly, delicious
Sometimes a chocolatey ice cream is too much and you want something fruity and refreshing
Soleros are fruity and refreshing, but also high quality, in a way that a Calippo is not
I like Soleros
I find it hard to believe anyone would not be swayed by these arguments. If, however, you need more to convince you, consider this: the Solero is now, as of this summer, established as the ice lolly of choice here in the Royksopp Penthouse. Both myself and Steve Stevingtons keep Soleros in stock at all times. The Magnum doesn't get a look-in.
Soleros: the number one fruity ice cream. Discuss.