Do you know who's amazing? I'll give you a hint, it's not you or I. Nor I. No, neither of us is amazing. You can show me all your achievements, medals, awards and dissertations but you will never be as amazing as James Earl Jones.
This will be difficult for some of us to understand (i.e. Chris) due to the fact that some of us cannot watch films for fear of exploding. That said, James Earl Jones, or JEJ as he is known to his closest friends and family, has also has a stuperbulous career on both television and on stage, so you've got no excuses some people. He is a huge talent and has played everyone from a man covered in black plastic to a huge lion and even read all 27 books of the New Testament in 'James Earl Jones Reads the Bible'. I know now what everyone is getting for Christmas…
I have a ton of respect for James because he's always been there in lots of things, lots of things I have enjoyed which is a rarity these days. I almost fell off the sofa though when I paused a film he was in and this came up: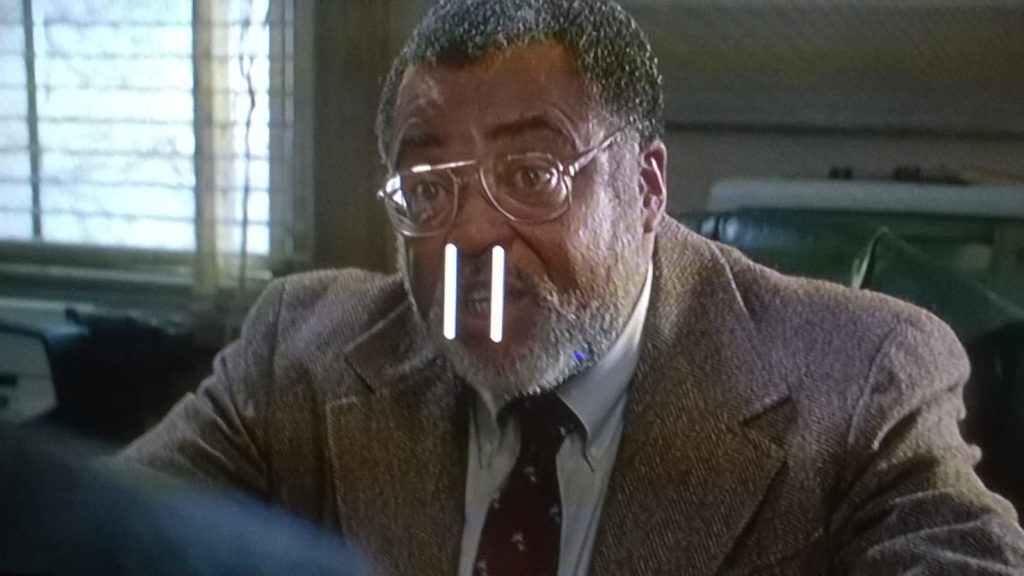 Immature, juvenile, yes yet also immensely satisfying and hugely enjoyable. I think James Earl Jones looks even cooler with walrus tusks. Walrus tusks or sticks of chalk coming out of his nose. He can pull off any look, he's that good an actor.