Following the recent bombshell that our beloved Kev was a secret Lionel Ritchie fan, it prompted me to check if this was correct or more cranks from the rumour mill. That mill has a lot to answer for; it's where all that speculation about me and the Duchess of Cornwall came from. You come off the London Eye together, rubbing your mouth and pulling up yours trousers and all of a sudden you're having an affair, completely ridiculous.
I expect he thought he would get away with it but knowing there were cameras about he couldn't quite help himself so, guard well and truly dropped, out come his pearly whites and cheeky grin. I'll see if you can spot him in the crowd. It took me a few attempts to find him.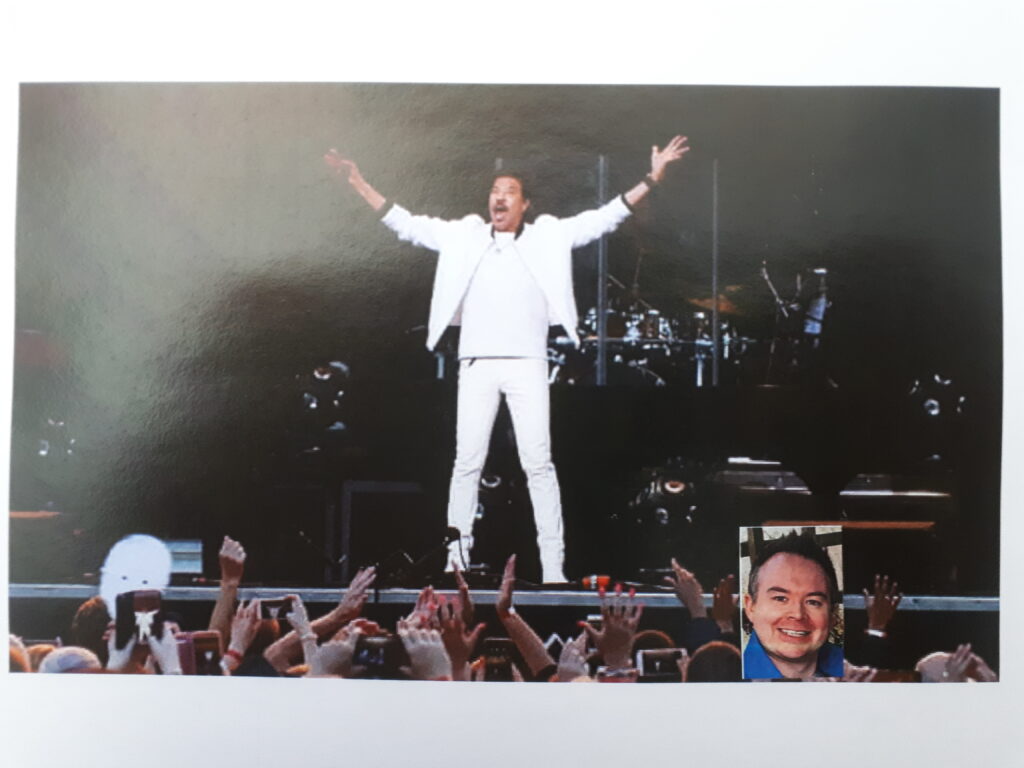 I don't know why you didn't tell us sooner, Kev, there's nothing to be ashamed about secretly jiving to 'All Night Long' in the garage when the kids have gone to bed. In fact I'm a little gutted you didn't invite me along. It's questionable behaviour but not the reasons you think. Questionable friend behaviour.
I bet you had backstage passes too, didn't you? I bet you and Lionel were sat drinking tea and talking about ferns for a couple of hours like two drinking buddies. What's your problem? Worried we might get on better with him, huh? That I might say something silly like, "where do you keep your pasta, Ly-Ly?" then throw a woolly hat over the balcony?
You make me sick sometimes you really do.