Firefighters were called in to deal with a violent blaze in the North East of England this evening.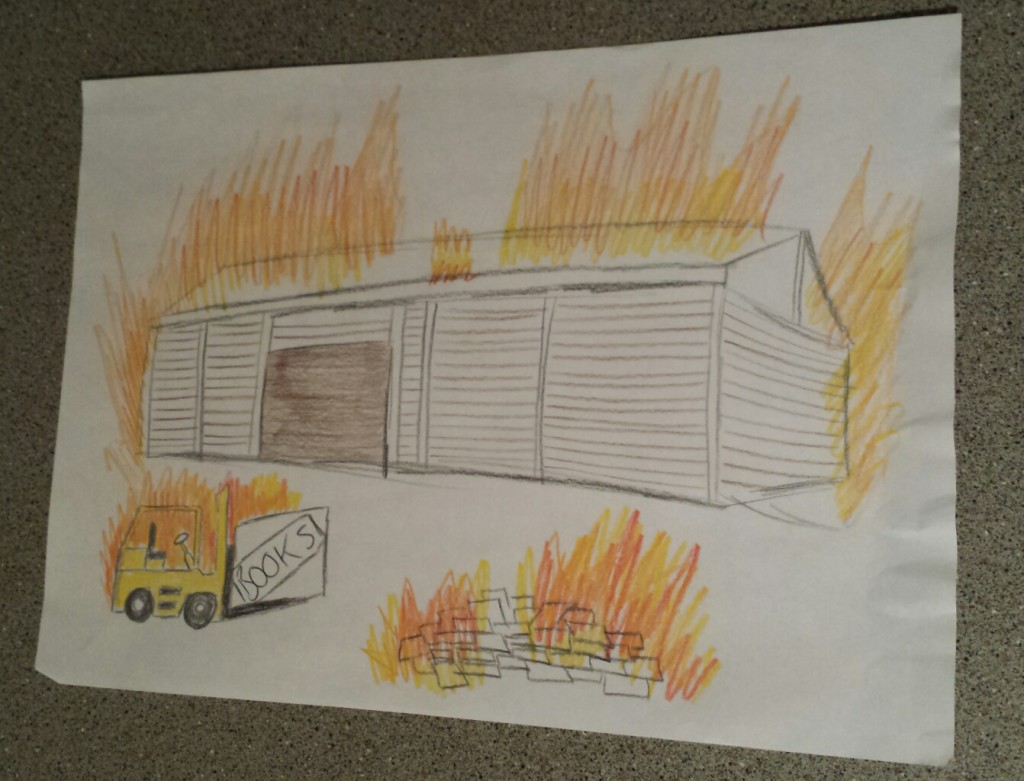 We have received a report that the Loinsford Memorial Publishing House, which opened only within the last couple of months, is on fire yet again after three previous blazes were started in November and December 2015. The raging inferno is currently being contained thanks to the efforts of the local fire brigade.
The culprits and how the fire started are still unknown at this present time and the owner of the building is yet to comment. The Loinsford Memorial Publishing House was responsible for the current bestseller 'Running Away: The Me Within Me (Not You)' by bewildering chowder head muffin brain Ian "Running out of Leg Jazz" McIver.
Three hundred thousand copies of that particular book were said to have been lost in the flames.