My phone is gradually filling up with all the chaff of modern life so taking any new photos is completely off the cards. Sometimes, however, you see an image that needs to be captured. A picture just so vivid and beautiful that you cannot put into words how it makes you feel.
This photo, taken recently, is one of those pictures: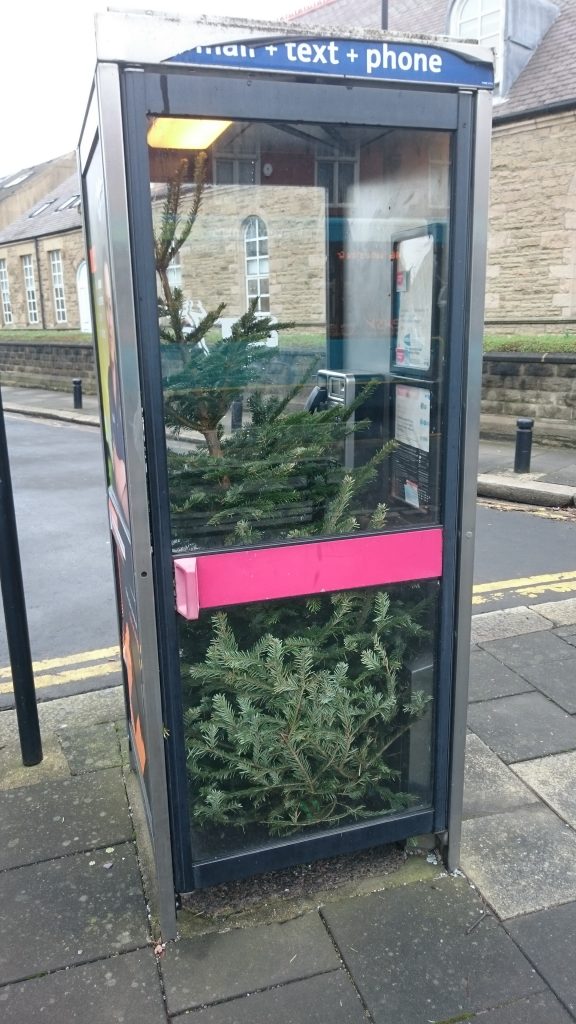 Breathe that sucker in.
It is not just a tree in a phone box. It is not just a futile attempt to avoid the responsibility of having to get rid of the last remains of Christmas, or some teenagers' attempts at a funny "joke". No, this is art in every sense of the word and I am making arrangements for this to be moved into the Laing Art Gallery as soon as possible.