It's been a long time coming and the tension is almost too much to bear. A couple of months ago, we asked the Beans Massive to tell us what a Llandudno seagull was thinking back in May 2017 when he was photographed thusly.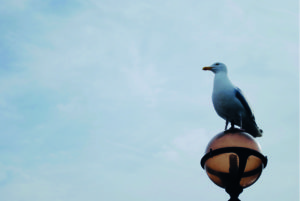 It's taken a while to select a winner, principally because of the difficulty of locating this exact seagull and then establishing a way of communicating a question about its internal thought processes from nearly two years ago that it could understand, and then interpreting its answer. It has also proven a bit tricky to get it to select a prize.
Not to worry. A large team of ethnobiologists at Bangor University have been working day and night to build a rudimentary working knowledge of seagull vocabulary so that the exchange of ideas is possible. Here's the seagull's own account of what it was thinking that day:
"I was watching half a portion of fish and chips that had been dropped on the pier just below me and wondering whether to have some for lunch when I saw my mate, Seagull Kev, on the railings nearby. I knew he hadn't actually had lunch yet, because he'd been helping his brother Seagull Clive with some repairs to his nest, so I squawked that he should have it and I'd grab some chips off a pensioner later. Well, as soon as I'd done that, a crowd of McIvers – that's what we seagulls usually call pigeons – landed near the dropped food and headed that way. So at the exact moment you pictured me, I was just thinking that Seagull Kev would need to hurry up if he was going to get there before the fish and chips were surrounded by the McIvers – I mean pigeons – and he missed out."

Seagull
Our thanks to Bangor University's avian linguistics team for helping to interpret that.
So the result is now clear and, to everyone's astonishment, this is the winning entry: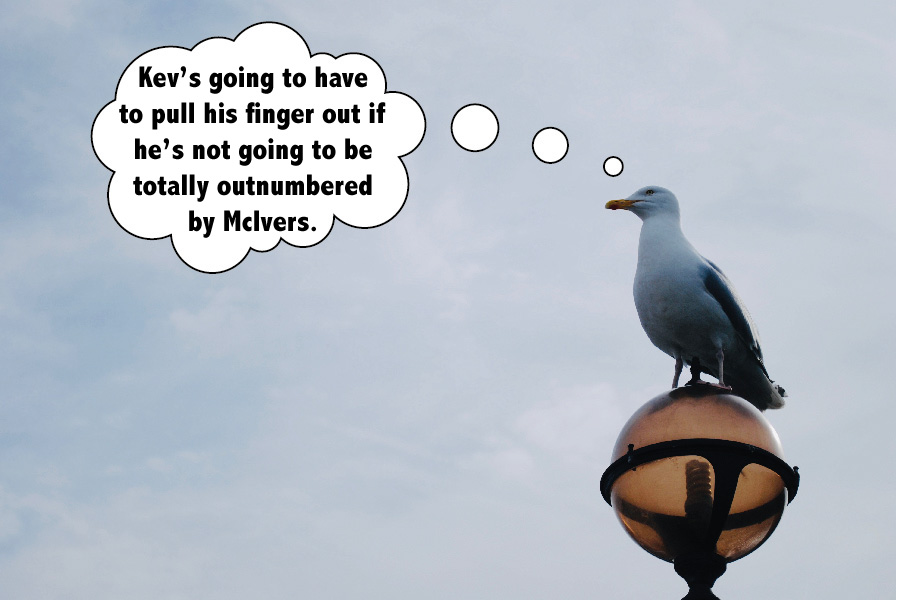 That makes me the winner, and I have to say I'm delighted. I have won this prize, which was selected by the seagull when it was briefly released inside a branch of Iceland.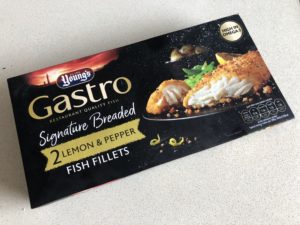 Thank you to everyone who took part. I hope you enjoyed playing as much as I did.