The time is here. The time is now.
Look at the time. Now we're late. What were you thinking?
As we have pirouetted into both a new year and a new decade we need to address a massive problem that has been in plain sight all this time and nobody has bothered to address. Luckily I have the brass cohonies to step up to the plate and plok that sucker right out of the park (what?) unlike everyone else.
Chris' personal hero and best friend, Gary Wilmot, hasn't been seen much recently. In fact the last time I saw him anywhere was around 2010 when he was playing the role of 'guy in a tuxedo' in some production of Chicago. You know, because he can sing and dance, and everyone loves him as a showman and all round entertainer? I expect his plate is full of meaty morsels however I want to bring him back to where Wilmers really shines and that's on the television.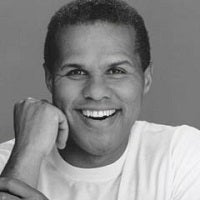 Here's my idea – 'Wilmot in the Wild'. It's a light entertainment show, perfect for the 6:00pm to 8:00pm Saturday evening slot. Each week a series of contestants, those lucky members of the general public, are given some clues as to the whereabouts of where Gary Wilmot is hiding. They follow the clues to more clues and it's a gigantic treasure hunt where Wilmers is the pot of gold waiting at the end. The first contestants to find him win a luxury hamper and get to perform a duet with Gary, on stage, at the local karaoke bar. We move around to a different city each week so we can really take in the sights up and down the country. The hampers can offer various local produce. I can even get some of my meat balls in there to really seal the deal in a wigwam.
Wilmers will, as a bonus, secretly stalk the contestants as they look for him with a view to offering a post-modern take on the gameshow format. He will also interview passers-by, usually dressed in a hilarious disguise, so nobody knows who he is.
This cannot fail. With the right financial backing I know that I can get this project up and running in time for the Autumn schedule. Start sending your money right now, please!