There was a time, quite a while ago that Ian (or possibly John) used to find/accumulate/aquire bizzare religious pamphlets. For some reason they decided that I should be the recipient of these. I still have two of them. This is the first one, which was given the forboding title of 'Afraid of being left behind?'.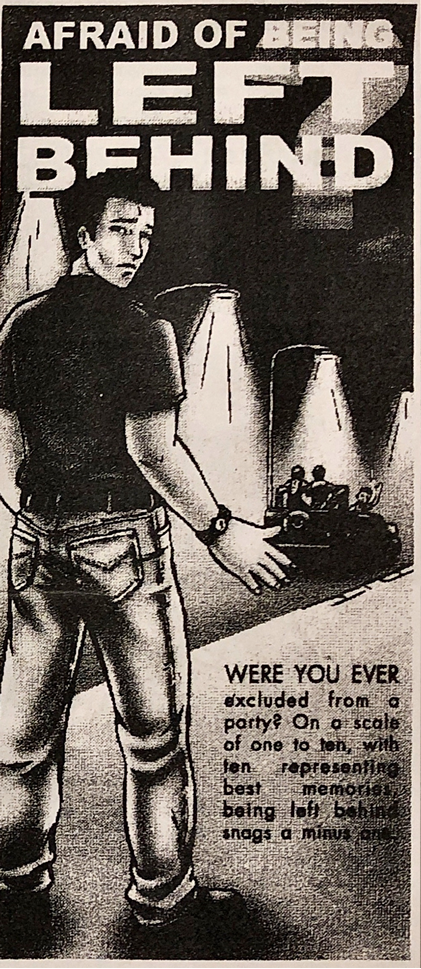 Inside is a work of genius. I mean a twisted genius, but one nonetheless.
They pitch the afterlife as a choice between a 'massive party' (heaven obvs.) with 'wonderful entertainment, an abundance of food and exclusive location [sic]' and being tattooed on the forehead by a jealous Devil who isn't invited and knows 'it's going to be so much better than any party he could ever throw'. Which is possibly true, just look at thoses sexy angels grooving away!
Aside from the ridiculous notion that if you don't choose to go to Jesus' party you'll be forcibly tattooed and clapped in irons, the leaflet is actually petitioning you to hand out party invites. Not join the faith or help your fellow man. Nope. Hand out party invites.
It even goes on to point out that the Devil is going to "appear on the world stage and solve a lot of the worlds problems". Not only that, but they also expect the Antichrist to 'bring a time of great trouble' to people who do want to go to the party, but that apparently translates to the need for you to hand out more party invites.
Nutters.