Flushed with success at my recent foray into workplace safety, I decided to take more steps to improve the lives of my colleagues.
I noticed a long time ago that one of the bathrooms I regularly use at work has a small A5-sized frame with a glass front that faces you as you enter. I assume it was out there to hold notices from our facilities department – maybe a sign saying "we clean these toilets regularly" or "if you're unhappy with the state of this bathroom you should see some of the others on this floor". But as far as I know, it's always been empty, possibly for years.
What this frame needs is a picture, and I have just the thing. I printed one out and stuck it in the frame. Now, instead of a joyless beige bathroom, toilet-bound staff members are greeted with the sight of one of the world's finest artworks, placed there by me to lift their soul.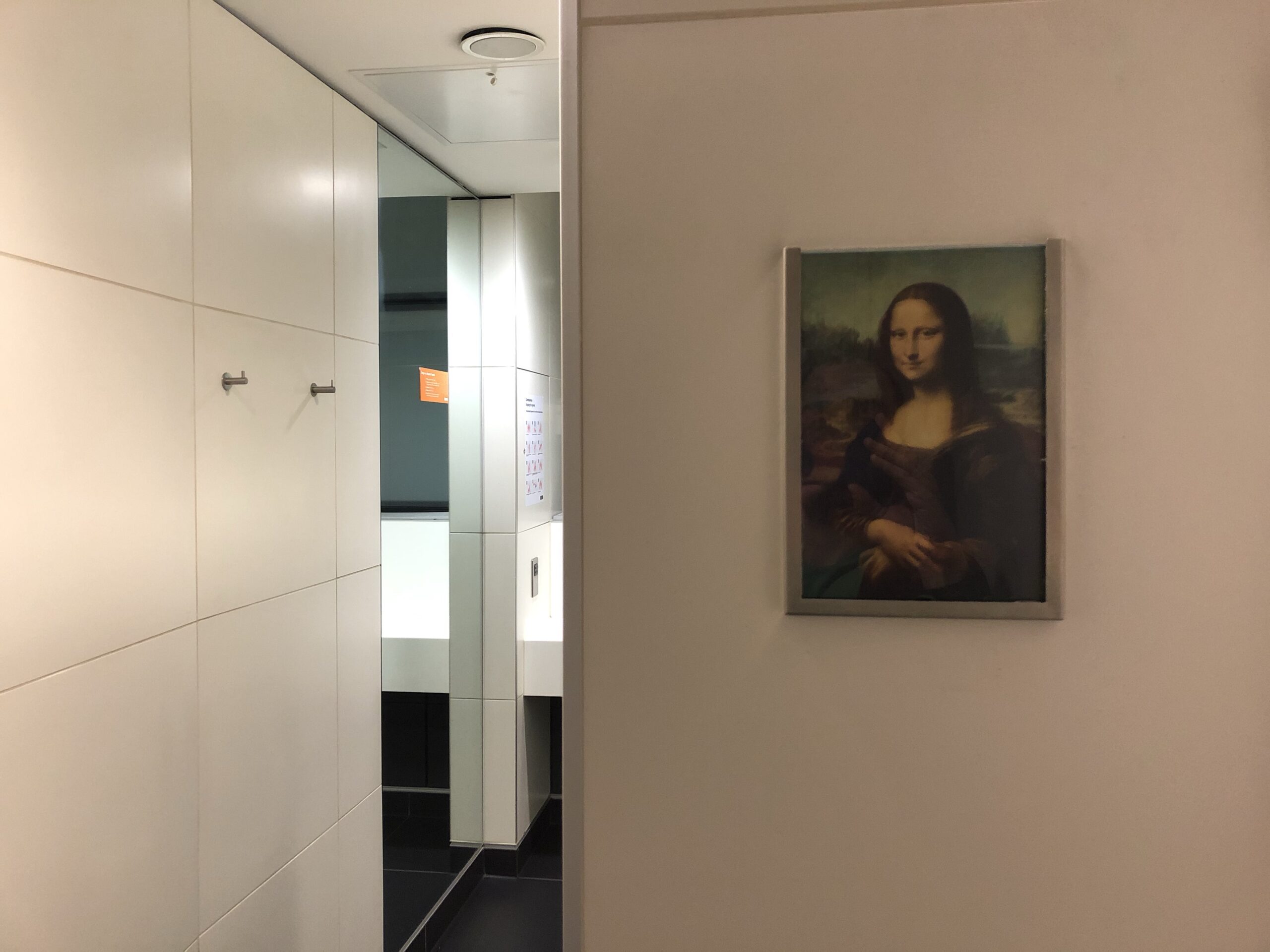 I don't know how many of them have noticed it yet, but they are very welcome.