No, don't look at me like that. I am not retconning anything so you can put your tut books away and save them for something else on the internet.
Now look at me a different way, in a more pleasing manner. There, that's much better.
'Innerspace' is a 1987 film by Joe Dante, the guy who directed Gremlins. It starred Dennis Quaid, Meg Ryan and Martin Short. In it, Dennis Quaid gets shrunk down ("shranken") for scientific reasons and accidentally injected into Martin Short. This then continues for approximately two hours with gleeful comic elements a-plenty. I even believe that this is one of my sister-in-law's favourite films. I have fond memories of watching this as a child and believe it still holds up today (it also includes everyone's fondest actor's actor – Robert Picardo a.k.a the doctor from Star Trek: Voyager).
So what's going on then? What am I trying to change? A friend recently told me that he had never seen it so I decided to treat him to the blu-ray. That said, when it arrived in the post there was something amiss. The title didn't quite fit with me so after a few modifications using paper and glue I believe I have fixed it.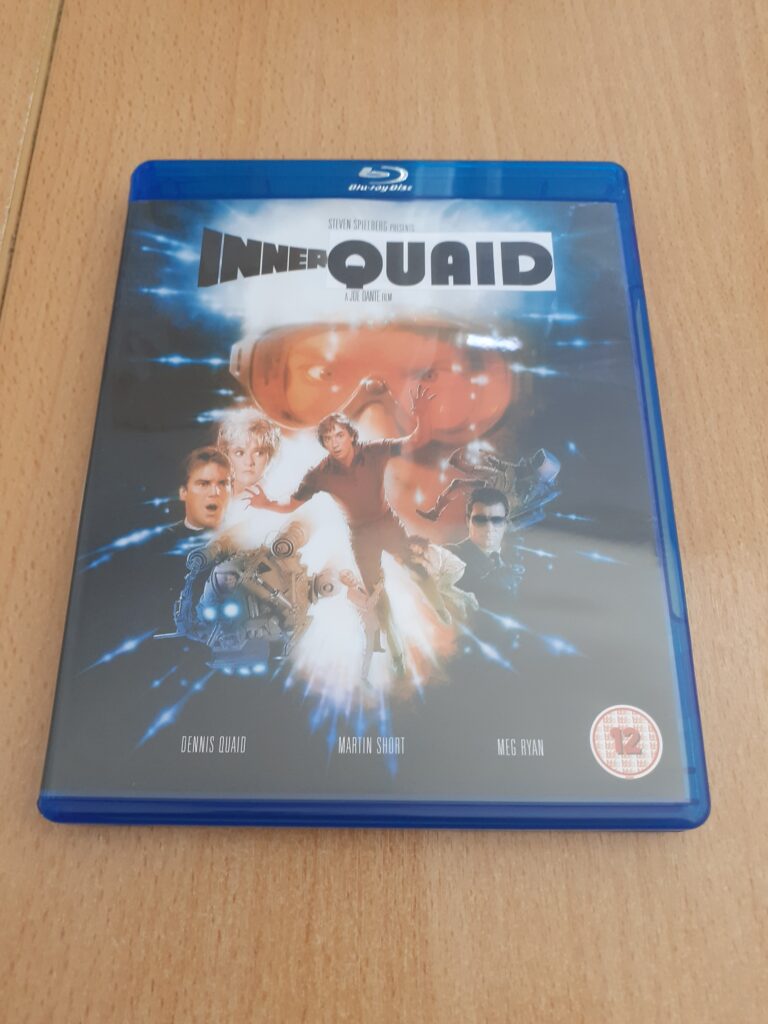 I'm not asking for every single copy to be changed only that sometimes it should be referred to by its "correct" name.